Art Class: Landscape & Floral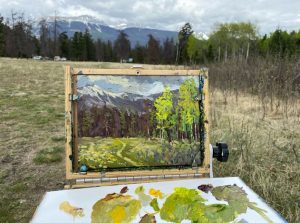 Expand your art skills for landscape and floral work in drawing, painting, and mixed-media. Some classes are step-by-step. Other courses encourage you to bring photos and other references for self-guided work with assistance from a resourceful instructor with a good eye for what will help take your art to the next level. Please contact us by phone or email if you have any questions.
Register for a painting or drawing course in landscapes or florals.
Showing 1–9 of 15 results