Instructor: Kim Fjordbotten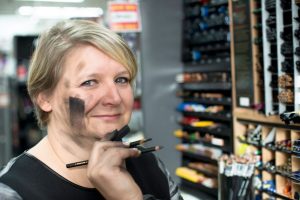 Kim Fjordbotten has a BFA in Art & Design and owns The Paint Spot. She has been teaching methods and materials for art-making for more than 20 years. As a member of the International Trade Association she has gained experience in the traditional ways paints are manufactured and endeavours to stay up-to-date on the latest advancements in the industry. Her passions are encouraging people to get started in art and helping professionals to get the most from their materials.
Kim also offers an online course in Colour Theory in Watercolour
See more of Kim's work:
YouTube: The Paint Spot
Instagram: @kim.fjordbotten
No products were found matching your selection.