Are you itching to get back into live figure drawing? If so, join us! #LivingFigureChallenge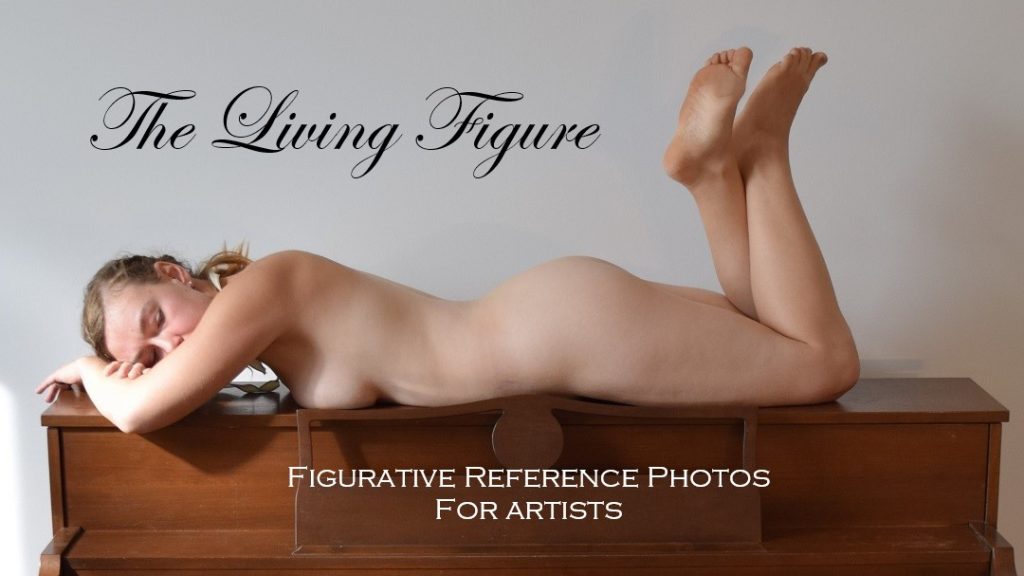 Missing Live Figure Drawing? We have the antidote #LivingFigureChallenge
We have reference material available thanks to our favourite figure model Andrea Lewis and artist Harry Abbink. High-resolution photo packages are available to purchase online. The first sessions show Andrea at her creative best with props and stories that go beyond just posing for figure reference. The combination of natural light, interesting poses, and landscape are sure to inspire and make you want to paint, draw, or sketch. We hope there is a demand for this visual reference material. If the first bunch sells we will do more. Stay tuned!
A4 Living Figure Show
We invited artists who created art based on the reference photos during this challenge to participate in the 'Big, Big Art Show' at The Paint Spot. The exhibition ran from January 22 – February 28, 2022
Join the Facebook Group: Life Drawing is Not Dead
#LivingFigureChallenge Prompt List
Avoid procrastination and get over the hurdle of the white page. This is your adventure work the list as you wish. Treat it as a random picklist or set up a schedule. Make it a daily, weekly, or monthly challenge. Do not judge the work, yet. Just do the work. Your style will appear and your confidence will grow the more that you do. It does not matter where you start; only that you start.
Let's get started
Do 10 quick sketches. Set a time limit of only 3 minutes each.
Try a few blind contour drawings. Do not look at your page. Try to keep your eye on the reference and synchronize your hand to move as your eyes travel around and over the subject.
Draw using one single, long line. Do not lift the pen. Let it meander over the whole composition.
Exaggerate the line weight. Vary the thick and thin lines to make each line describe the subject better. Light line work recedes, shows highlights, and feels lighter. Heavy lines hold the weight, show shadows, and come forward.
Draw or paint as little as possible. Leave it up to the viewer to fill in the details.
Do not use any lines – only shapes and values.
Focus on shadows.
Splash some colour and doodle the image.
Draw over top of a previous drawing/painting.
Put multiple figures or views on one page.
Draw only the negative space around the figure.
Focus on the face.
Focus on hands.
Create a mirror image. (Tip: reverse the image on your phone or computer).
Tweak the contrast to low key.
Tweak the contrast to high key.
Use a colour other than a portrait tone.
Crop an interesting composition.
Fit the figure into a geometric shape.
Glaze over the drawing with transparent paint
Use Crosshatch with pen or marker.
Create ink blobs then draw on top with white pens.
Create watercolour blob and draw onto with marker.
Draw on a found surface.
Use expressive brushwork or dry brush only.
White pens on dark paper.
Use brown tones only.
Coat a page with graphite and use an eraser to bring back the highlights.
Paint watercolour on Yupo and use a reductive technique to lift colour.
Use toned paper and gouache.
Collage decorative paper or found images to layer with your figure drawing.
How to keep your figure from evolving off the page?
Do you have trouble sizing the figure on a page? Do you find the head and feet are often cropped off the page? Measuring is the key. Always take time to measure.
Here are 4 ways to measure.
Look for relationships and coincidences
Pencil measure and compare angles and perspective points
Use a caliper or compass to compare proportions and sizes.
Fold the reference photo into quadrants so you can easily focus on smaller points of the composition at a time.
And don't forget: #LivingFigureChallenge