Join us for a special evening. This presentation will infuse your creative process with new possibilities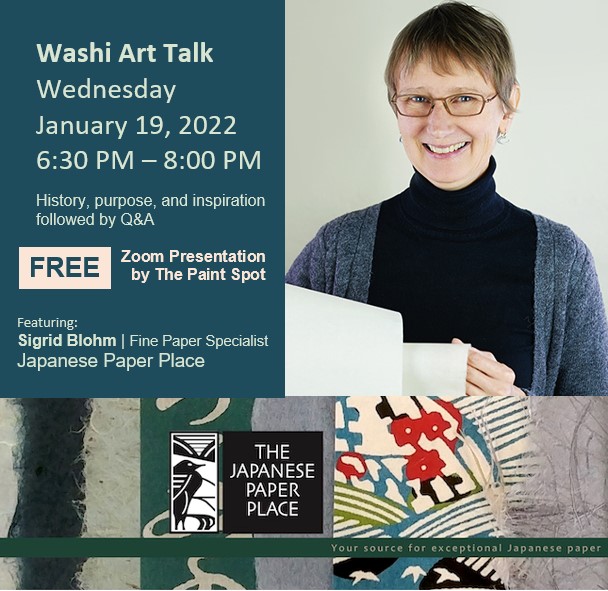 The talk will consist of an introduction to how washi is made, followed by images of artwork with a view to illustrating the characteristics of washi and how they may be used by artists. A particular focus will be about Heritage Washi and other papers stocked by The Paint Spot. Included in the presentation will be artwork illustrations of Sigrid Blohm's work on painted, dyed and stitched washi. This is your opportunity to ask questions so you may gain confidence to experiment with these unique papers. We hope to encourage you to try a new surface that may add a new dimension to your art.
Sigrid Blohm is an artist who loves washi, textiles, and canoeing. Her extensive knowledge of Japanese paper, its intricacies, and many uses, is put to task as she provides consultation services to JPP customers and staff alike.
Japanese Paper Place is North America's premier importer of heritage papers made in the Japanese tradition.