Eunju Park
Exhibition at The Naess Gallery: May 26 – July 4, 2023.
Artist, Enjun Park, shares her bold, abstract collages made from colourful, hand-torn, Korean mulberry papers called hanji.
Artist Statement
After living in Canada for the past decade, I started to feel a disconnect to my heritage, and wanted to explore traditional artifacts in an attempt to reconnect with my Korean roots. This is where I discovered using Hanji as an art medium. Hanji is beautifully woven paper produced from the inner bark of Mulberry Trees, this amazing paper is soft, yet has durability that can last over 1000 years. I tear Hanji and embed encouraging and optimistic messages in Korean characters into the imagery. The process of creating Hanji Art is extremely therapeutic for me, and my art aims to share the beauty and richness of my Korean heritage and to spread positivity.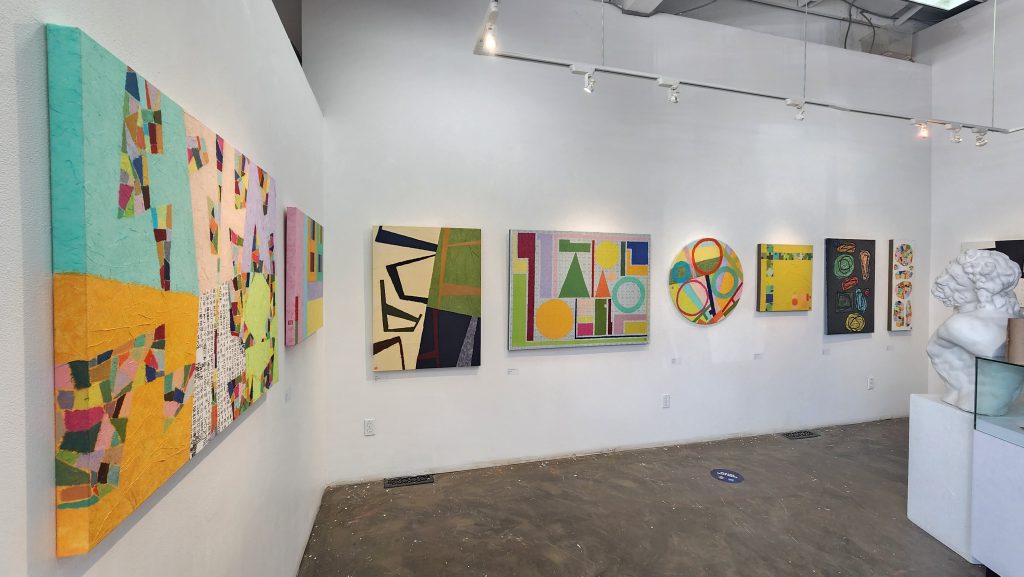 Artist Biography
Eunju Park – K Art by JuJu
Hanji Artist; pursuing my passion of sharing Korean Art with the world
Instagram: @kartbyjuju