Budding young artists will benefit from extra-curricular courses in painting and drawing. Here is a list of children's art classes in Edmonton that we recommend for artists 12 years old and under. We are fortunate to have many high-caliber art instructors in the Edmonton area who are willing to share their time and talent teaching kids art. Try a few to find the instructor to suit your child's learning style. Many of the instructors on this list have students start under the age of six and stick with them until they graduate high school.
Youth over the age of 12 are invited to take adult courses at The Paint Spot. So if you are not looking for another creativity activity class and would rather your child learn fine art techniques and improve their drawing and painting skills with supervision and hands-on instruction, consider a few courses at The Paint Spot. Parents, grandparents, and friends are also invited to take a class with the youth.
Learning art is time well invested.
#2 Sir Winston Churchill Square, Edmonton AB
Phone: (780) 422-6223
Email:
Children and youth classes and school tours tied to gallery exhibitions
Melcor Cultural Centre,
35 – 5th Ave, Spruce Grove, AB
Phone: (780) 962-0664
Email:
Professional instruction in many mediums for all skill levels
#126 150 Chippewa Rd, Sherwood Park, AB
Phone: (780) 449-3824
Teaches classes of many kinds and helps with portfolio prep
Phone: (587) 989-2668
Email:
Mobile art education for kids, teachers, and adults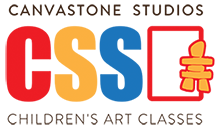 4408 211 St Edmonton AB
Phone: (780) 487-2846
Email:
Classes include watercolour, acrylic, oil, pencil crayon, pastel, drawing, and soapstone carving
10943 84 Ave, Edmonton AB
Phone: (780) 496-6955
Email:
Introductory classes in visual arts, performing arts, and crafts
#209 8135 102 St, Edmonton AB
Phone: (780) 906-8500
Classes, workshops, and open studio time for babies to adults
2915 Ellwood Dr. SW, Edmonton AB
Phone: (780) 757-2787
Email:
Classes from ages 3 to adult

#120, 501 Festival Ave, Sherwood Park AB
Phone: (780) 410-8585
Email:
Single classes and camps based on scheduled events
11828 66 Street Edmonton AB
Phone: (780) 717-9534
Email:
Basic acrylic painting, landscape, portrait drawing, watercolour pastels, mask making, beading, decorative arts, drum making, embroidery, and small indigenous art.
432 Norway Crescent, Sherwood Park AB
Phone: (780) 700-9313
Email:
Children's classes and camps in a small class size, backyard setting
201, 25 St. Michael Street, St. Albert AB
Phone: (780) 460-1677
Email:
High-quality art instruction for all ages, including portfolio preparation
16415 83 Ave, Elmwood Community Centre, Edmonton AB
Email:
Professional and classical art instruction
Remember, if you're looking for art classes in Edmonton for children older than 12 years old, check often at Artelier by The Paint Spot regularly for areas of interest.