Visual Art Rental Space – Check Calendar for availability.
This calendar is used by over 30 instructors to track registration and available dates for their workshops and events at The Paint Spot.  Do you want to host an art class, retreat, or workshop in our studio? Check below to see if your dates will fit in the calendar. The images are current and show a well lit, comfortable space that has air conditioning and natural light. It is all on one level and parking, loading and unloading is just outside the door. Artelier's calendar is subject to change and is updated every 15 minutes. Register for an art class at Artelier Studios. 
Images of our art-making space for rent.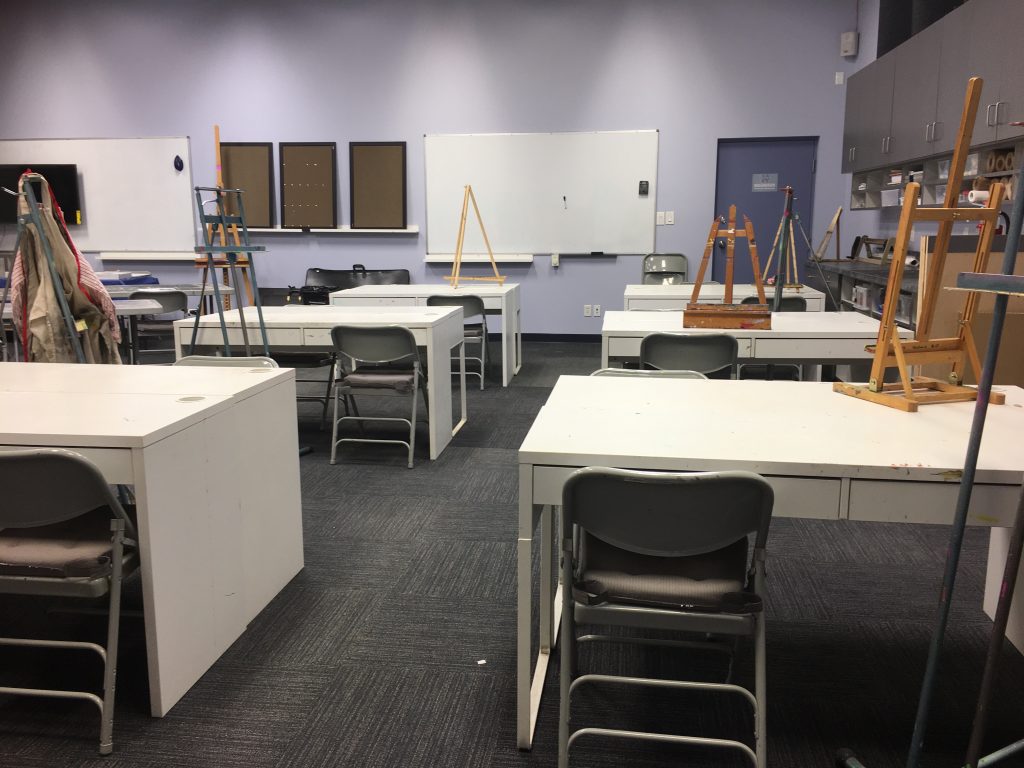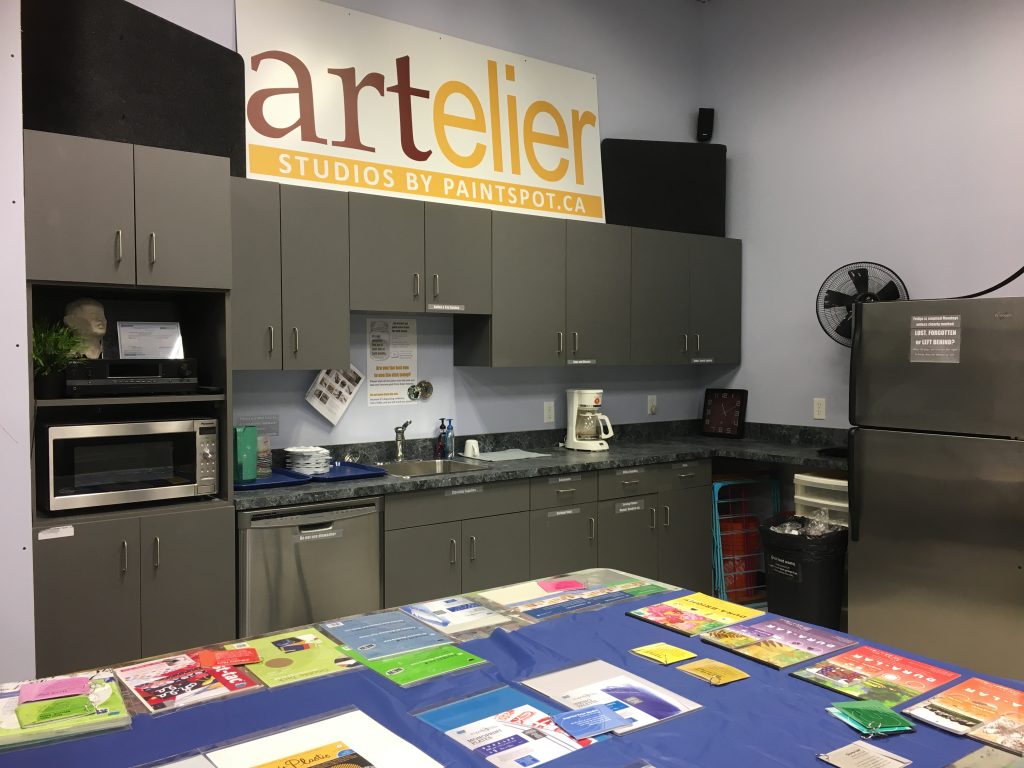 Rental Rates
Weekday rentals from 9:00 AM – 5:00 PM start at $100 for clubs and associations who wish to host their own art-making socials.
Weekend rentals start at $250 per day – book early!
Summer weekday is $250 per week – rental for kids summer camps or art retreats.
We prefer to host visual art classes and have hosted many different types of events.
Paint Nights
Teambuilding Art Sessions
Community Engagement Presentation
Art Demos (by manufactures of art materials)
Art Talks
Art Retreats by visiting artists
Special Project Run by an Art Club
Professional Development for Artists
Artist Meet Ups
Children's Summer Camps
Adult Weekend Retreats
Volunteer Appreciation Event
Contact our studio coordinator: Email