Description
Seikosen Mitsumata Yotsuban
Seikosen Mitsumata Yotsuban is a beautiful, top quality, un-sized, handmade paper, with 4 deckled edges, 50 g, 29″ x 40″. This washi is dried on traditional pine boards and so it has a slight wood grain texture on its surface. Mitsumata fiber has a warm natural tone; it is shorter than kozo resulting in a softer paper. Excellent for all media though it's a favorite for woodcut, sumi-e and shodo (brush writing). Sunlight & mountain stream bleached, cooked with lime. Produced by 3 generations of one family in Kochi prefecture.
Details:
Weight: 50 g
Size Imperial: 29″ x 40″
Fiber Content: 100% Japanese (Tosa) mitsumata
Usage: Brush Painting, Conservation, Oil Based Printmaking, Relief Print, Repair, Shodo, Water Based Printmaking.
*Will be rolled for shipping. For shipping, please order a minimum of 5 sheets. It is easier to package to prevent damage. May not qualify for free shipping. See our shipping policy here.
Single sheets may be purchased in store.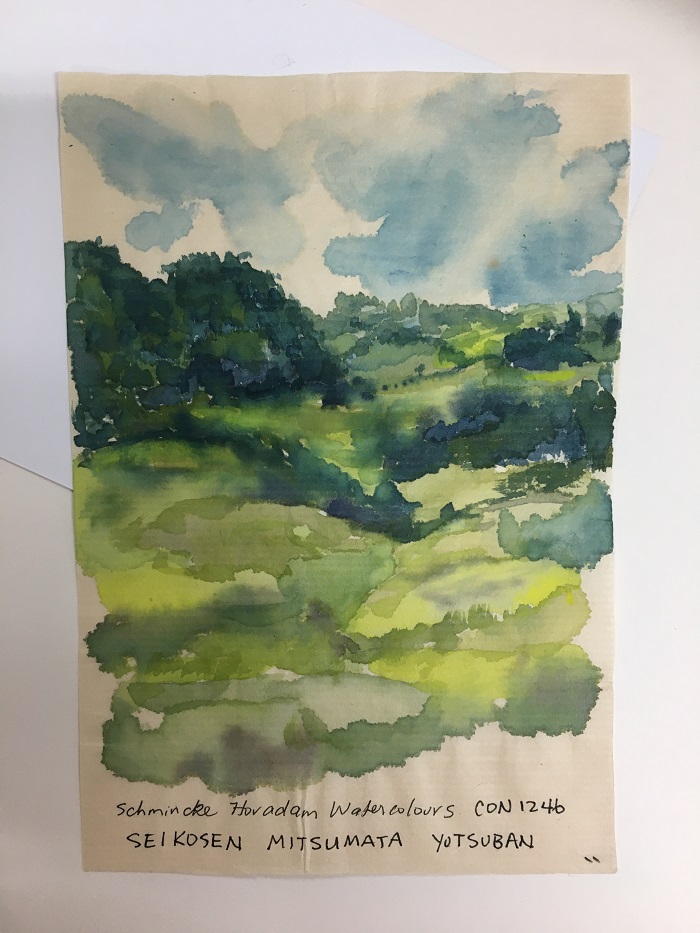 Not what you're looking for? Find the rest of our Washi papers here. You can also find a full selection of available Japanese Papers on the Japanese Paper Place website. We are able to special order any of their papers for you. Contact us for more information.