Acrylic Paints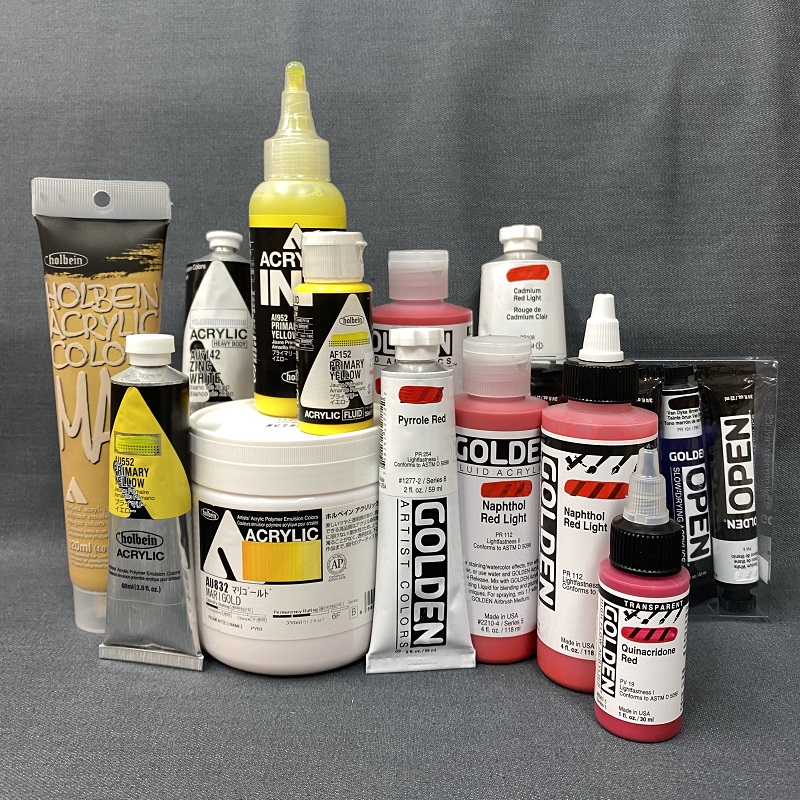 Invented in Germany in the 1930's, acrylic paint has gained an enormous following worldwide. Their fast drying time and versatility have made them popular with beginners and professional artists alike. Here are the main advantages:
easy soap and water clean-up
dries water proof and permanent
fast-drying
ability to paint on paper, canvas, wood, fabric and more.
easily painted over for corrections
more affordable than oil paints
Artist quality brands of acrylic include Golden Artist Colours, and Holbein Artist Colours. An excellent collegiate brand of acrylics is Amsterdam. Chromacryl Acrylics are ideal for junior and senior high schools.
For tips on getting started in acrylics read through our blog posts or join an art class at Artelier.