Description
Exacompta Zipper Bags
These Exacompta Zipper Bags are made of EVA plastic, known for its strength and flexibility, hard to tear, easy to transport. The zip is reinforced for greater durability.
This folder can contain any type of supplies, documents, accessories, pens, personal effects that will be protected and visible as it remains transparent.
The plastic is waterproof, for greater protection of the contents. The pocket can be used as a travel accessory, and a practical kit for passing airport liquid controls.
Sizes:
A4 : 35 x 25 cm
A5 : 23 x 17 cm
A6 : 17 x 12 cm
8 x 18 cm (long narrow)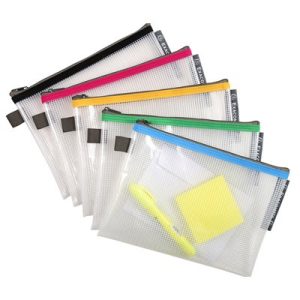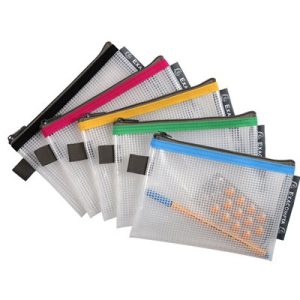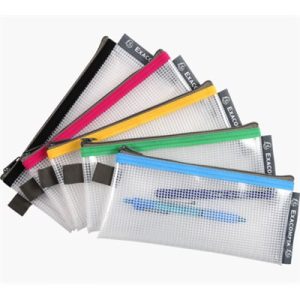 *Images are not to scale