Description
PuniLabo Nekorobi Pen Pouches
PuniLabo Animal Lying Down Zipper Pouches from Lihit Lab are perfect for artists who use colored pencils, markers, brushes and calligraphy pens. With 5 animals to choose from, you can easily bring a shy penguin or whiskered kitten with you to hold your supplies wherever you go.
Features:
Made of silicone, they are soft and smooth to the touch and easy to keep clean. Water resistant. Zipper top. Holds up to 15 pens. Flat bottom case will not roll.
Dimensions: 5.5 x 20.0 x 5.7 cm
Available in a gray cat, black cat, calico cat, shiba inu dog or penguin.

Punilabo animal cases are also available in flat zipper pouches or stand-up cases as well as new slim key cases and stick scissors. Get a matching set: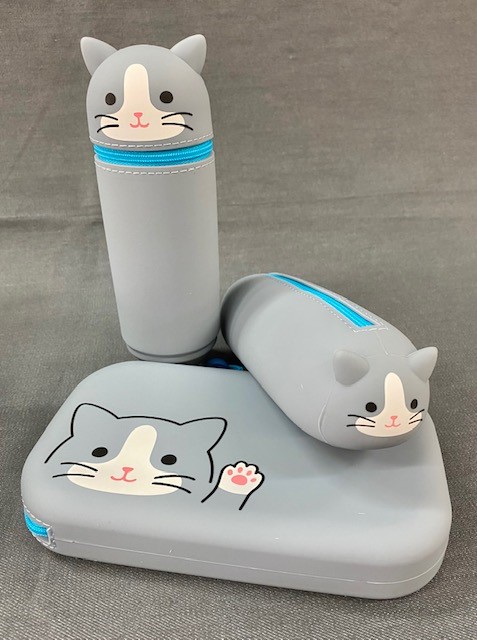 LIHIT LAB Punilabo Lying Pen Pouch