Description
Punilabo Animal Key Case
Let these brave animals keep your keys safe for you. These adorable animal key cases store up to three keys, preventing them from scratching other items in your bag. The Punilabo keyholder is made of durable silicone that is soft to the touch and cleans up easily with water. Choose from 5 animal guardians to watch over your keys.
The Punilabo Key case features three metal hooks on a silicone ring. All you have to do is press the loop down to add or remove keys, and pull the loop up to secure them. Soft silicone helps to mute noisy keys, while also protecting scratch-able surfaces from their sharp edges. They key clips inside keep keys from getting caught in keyrings. You'll always know right where your housekey is when you use a PuniLabo Slim Key Case.
Details:
Made of silicone, they are soft and smooth to the touch and easy to keep clean. Water resistant.
Available in a Shiba Inu dog, Black Cat, Calico Cat, Gray Cat or Penguin.
Dimensions:  2.0 x 13.7 x 3.3 cm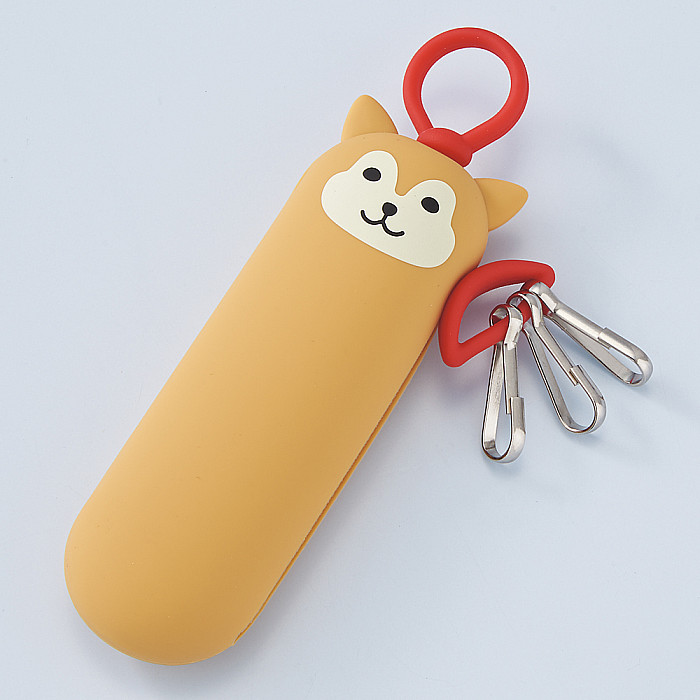 Punilabo animals are also available in stand-up pencil cases, pouches or lay-flat animal cases as well as new mini scissors. Get a matching set:
Lihit Lab Smart Fit PuniLabo Slim Key Case