Description
MADE IN CANADA These regular depth round birch panels have a 3/4″ deep edge profile. Use the front or back for encaustics, acrylics, collage, resins, wood-burning, as well as assemblage and more. Anything you can imagine. If you love the wood grain, try priming your birch panel with a clear gesso. All wood panels should be primed before use with oil paints.
Priming:
Often, priming with a water-based medium will result in the wood grain swelling and creating a rough "burred" surface. This is normal. For best results, apply one coat of gesso, pva size or Golden GAC 100 and allow to dry. Once the first coat is dry, sand the surface with a relatively fine sandpaper. Once you reach your desired smoothness, wipe off any residue with a damp cloth. You can start your painting at this point, however we recommend applying at least one more coat of gesso, especially for use with oil paint. You may continue this process until you achieve your desired surface.
For quick order, please see the scroll button up by the price.
Please note that oversized orders do not qualify for free shipping and will incur additional shipping fees at time of shipping. Contact us for more details. You can always order and pick up at the store.
Tips for ordering Panels:
Minimum order = 2 each size   Max shipping size = 30″  (larger sizes may be picked up in store only)
To avoid dents during shipping, order groups of similar sized panels.
We do our best to pack items with care, but we are not responsible for mishandling by couriers.
Shipping Max size = 30″  (larger sizes may be picked up in store only)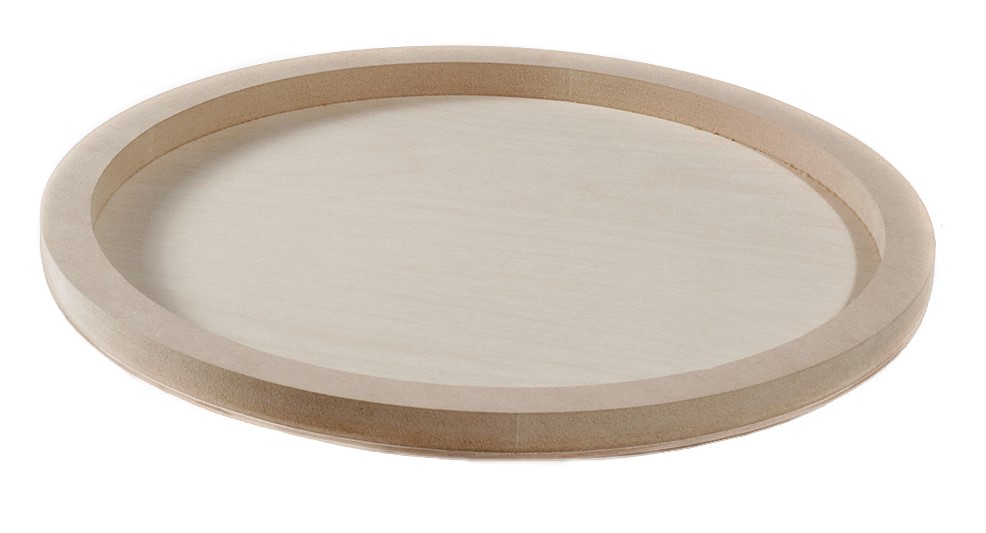 These unprimed round birch panels are appropriate for acrylic or oil painting. Priming the round wood panel with a coat or two of gesso, painting ground or pva size is recommended before use. This is especially important for use with oil or solvent based paints. Use a clear gesso to show off the beautiful wood grain or use a watercolor ground for use with watercolours or gouache.