Description
Yasutomo Fusion Sumi Brushes
We were blown away by the NEW Yasutomo Fusion brush. With a classical Asian appearance but Western performance capabilities, Yasutomo Fusion brushes combine features of Eastern and Western styles to give you a versatile painting tool.
Looking for a synthetic alternative to traditional sumi brushes made of goat or sheep hair? The Fusion brush features synthetic taklon fiber bristles which hold a fine point for detailed strokes. Brush tips are responsive and springy for a controlled painting experience, perfect for watercolor and lettering.
The dark, synthetic handles are easy to clean and won't crack like bamboo handles. Hang brushes by the end loop to dry.
Brush Head Sizes:
Size 1: 1/16″ x 7/16″
Size 2: 1/8″ x 5/8″
Size 3: 5/32″ x 11/16″
Size 4: 3/16″ x 7/8″
Size 5: 5/16″ x 1 1/4″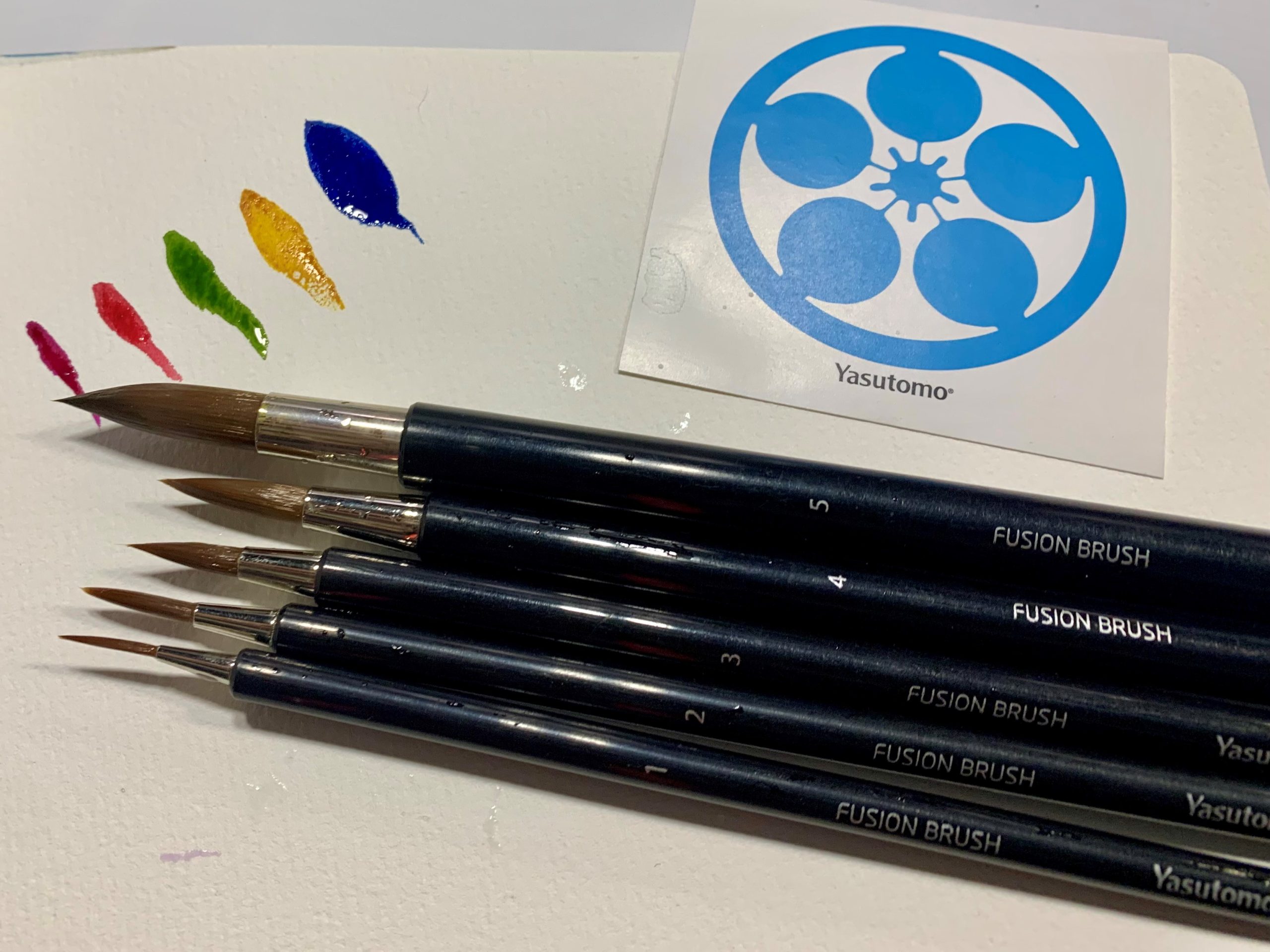 *Photos by Michelle Chapman. Please do not use without written permission.