Description
Royal Brush Artist's Silk Sponges
These natural silk sponges work well with all painting media and are especially useful for watercolor artists. They can be used for effects such as faux finish, stippling and staining. Ideal for watercolour, mixed media as well as ceramics. A sponge is a versatile tool that can smooth, absorb and create textures.
Because these sponges are natural, each one is unique. They are generally the same sizes, but will differ slightly from images shown.
Silk Sponges Features:
Absorbent and soft
Long lasting and durable
Size is approximate
Reusable
Natural materials
Sizes:
Medium – 2″ – 2.5″ (RYR2002)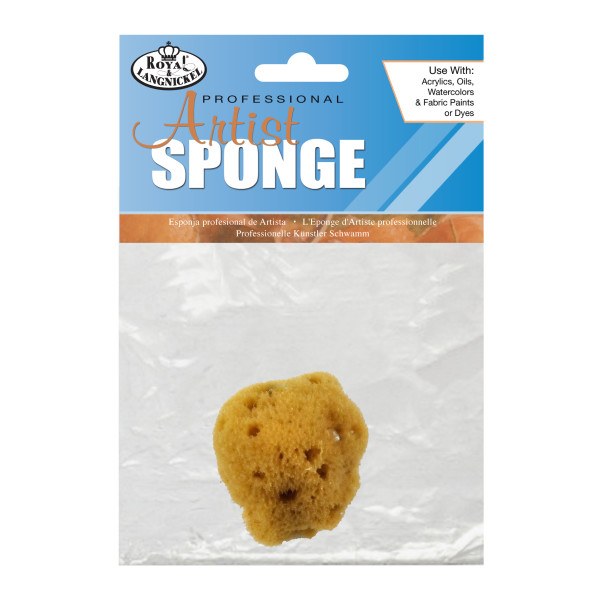 Silk Sponge set includes: Four sponges of various sizes and textures. All are approximately 3″. Pack of 4. Sturdy and reusable natural sponges. (RYR2091)
These sponges are useful tools for all painting media. They allow you to achieve many effects such as faux finish, stippling as well as staining.
About Royal & Langnickel
Royal & Langnickel is a family owned and operated company that has served the creative industry since the 1950s. In that time, they have built their expertise around creating exceptional art brushes, materials and sets for artists of all ages and skill levels. They understand the importance of creating high quality products at an affordable price.