Washi Sample Packs & Kits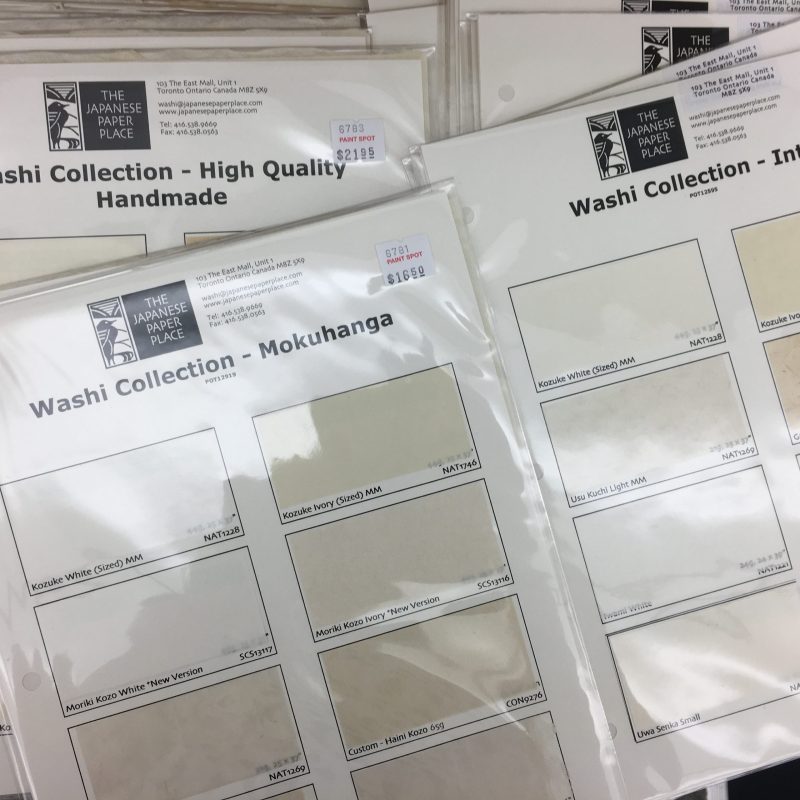 Are you ever reluctant to try a new material? The Japanese Paper Place has the solution for you!
Reduce the perceived risk of buying a full sheet of mysterious Japanese paper and replace it with the confidence that comes from trying a few choices in an affordable, comprehensive package complete with descriptions of each paper's key features, and a swatch sheet for future reference.
Each Washi Collection contains a selection of paper samples (from 8.x 11" to .25 of a sheet) themed by a particular art activity or paper type, a swatch sheet for permanent reference, and an information sheet with paper details.
Showing 1–9 of 17 results