Description
LAMY Studio LX All Black – Timeless perfection.
The special elegance of the LAMY Studio LX All Black pen demonstrates just how close design and art can be. The propeller-shaped clip accents the pen's innovative form.
Do things always have to look the way they do? Anyone who occasionally likes to see the world from a different angle, will experience real pleasure from the LAMY studio LX. For example, its elegant clip which turns in on itself is more reminiscent of a modern piece of sculpture than a conventional pen clip. And further striking design elements such as the shiny chromium-plated ends make the LAMY studio a complete eyecatcher which pleasantly does not fit into any rigid design category.
Lamy Studio LX All Black Options:
Fountain pen in a matt black lacquer finish with a glossy black pen clip. With an ink cartridge filling system with ink cartridge LAMY T 10 blue (can be modified for use with converter Z 27). Steel nib, medium, polished. This pen comes with a Medium nib. Purchase other nibs separately here.
Ballpoint pen in an elegant matte black finish with a glossy black pen clip. With a twist mechanism and LAMY giant refill M 16 black Medium.
Rollerball pen in a matte black lacquer finish with a contrasting glossy black pen clip. With LAMY rollerball refill M 63 black.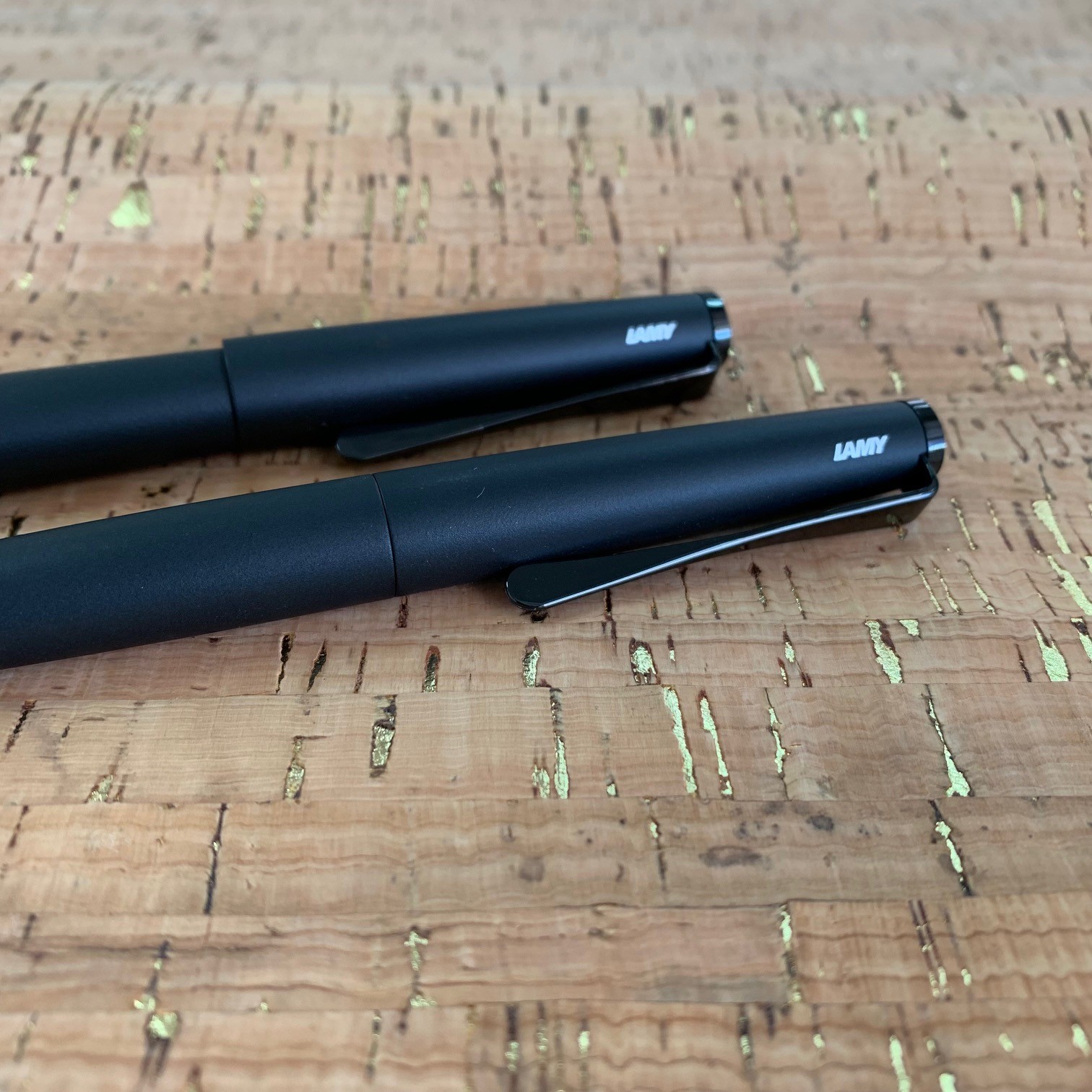 The Lamy Studio is also available in Black, Brushed Steel, and Imperial Blue.