Description
Gansai Tambi Watercolour 12 Set II
Gansai Tambi Watercolours are traditional Japanese solid watercolor sets are great for both professional artists and crafters. Gansai Tambi Watercolour sets features a collection of watercolor pans that are ideal for Etegami, sketches, illustrations, Sumi-e and more.
GANSAI TAMBI is a traditional, Japanese watercolor, developing colors that are based off of those seen in nature. The colors are vivid and opaque. Watercolour pans are carefully filled so that the paint is smooth, rather than granulated, and dries with a slight sheen. Ideal for sketching, painting, cartooning, illustration, cardmaking, and more.
The rich and intense colors of Gansai Tambi are handcrafted, professional-quality pigment inks. These high-caliber watercolors are blend-able with a creamy smooth feel that will show up on dark paper.
Set Contents:
The 12 Set II includes: natural beige, rose beige, lilac, cherry blossom pink, gray, greenish yellow, lime green, cobalt blue, blue gray deep, horizon blue, Indian red and maroon.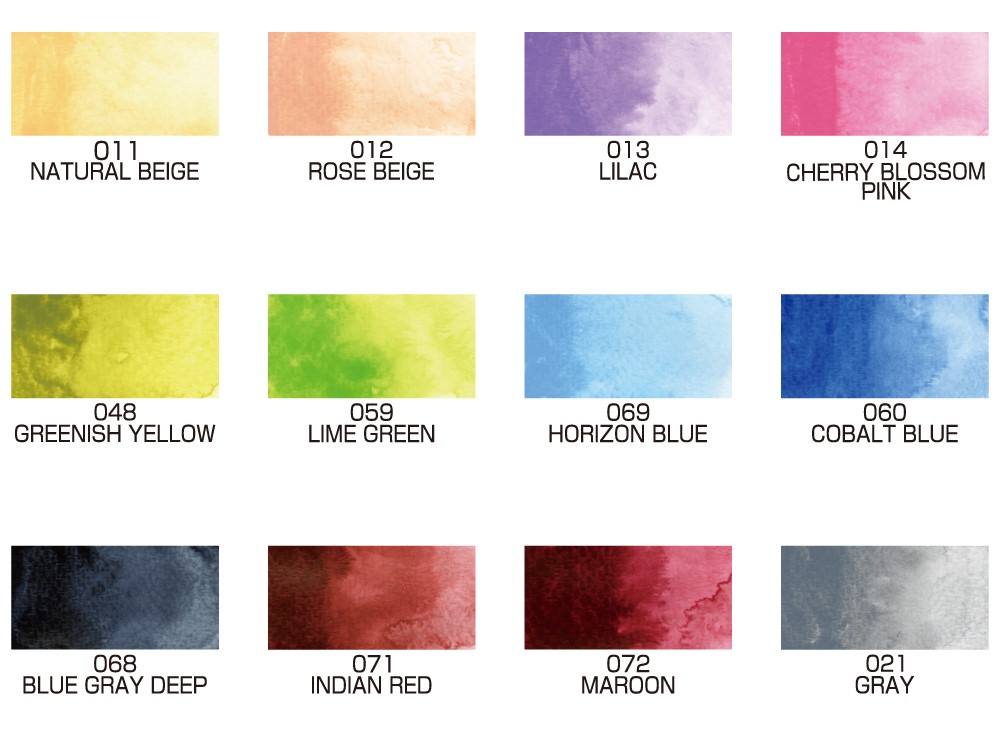 Features:
Excellent opacity
Pans are a perfect size for loading a brush
Excellent coverage
Bold colors that are lightfast, so your drawing will remain vivid
Large 48 mm x 28 mm pans