Description
Cath Kidston Strawberry Daily Planner
This Cath Kidston Strawberry floral daily planner in a mix of bright florals and strawberries really stands out from the crowd and the next planner you need to add to your collection. This fun book features a pink marbled heart pattern on the end pages.
Each daily planner is finished with hot foil gold lettering and a planner layout on the inside pages. Each page in the planner is undated, giving you the freedom to write whenever you want to, rather than feeling pressured to add an entry every day. A satin ribbon bookmark ensures you'll always be able to easily find where you left off.
Ohh Deer offers a wide range of illustrated daily planners. Every planner is undated so you can start at any time, go at your own pace, and never worry about missing an entry again! These simple daily planners come in various colours and contemporary designs.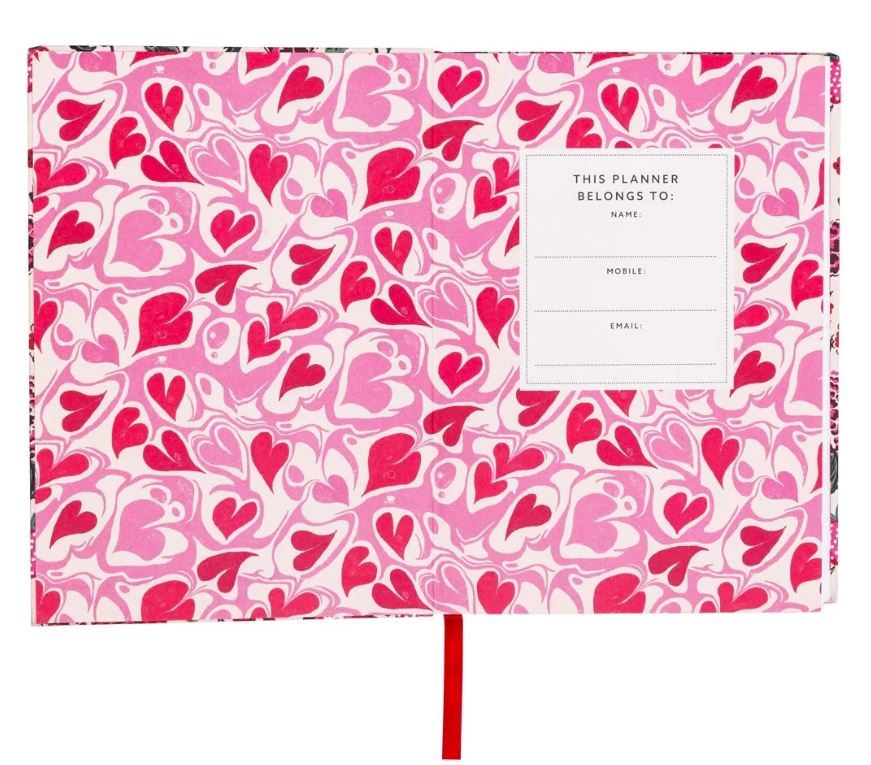 Details:
Size: 215 mm x 152 mm (A5)
320 undated pages
Cover: Linen
Sustainably sourced paper
Plastic-free packaging
ABOUT OHH DEER
Founded in 2011, Ohh Deer was created by Jamie Mitchell and Mark Callaby. This queer-run business focuses on supporting artists and creating awesome products. They have a passion for paper products, focusing on stationery, cards and gifts.
ENVIRONMENT FIRST
Ohh Deer was the second company in the UK to completely ditch plastic from their greeting cards. They have planted over 150,000 trees in association with Treeaid.
SUSTAINABILITY
Sustainability is at the core of everything they do. Ohh Deer products use sustainably sourced materials and are lithographically printed, which results in fewer emissions and less waste.
SUPPORTING ARTISTS
What makes Ohh Deer unique is their incredible roster of over one hundred talented creatives around the world. They support every artist they work with, with a share of the revenue going directly to them.
RESPONSIBLE SOURCING
Manufacturers are audited and hold all the correct accreditations. They recycle all paper-based material waste.