Description
Artful: Art School In a Box – Studio Marker Edition
This Artful Studio Marker box features a selection of premium double ended art marker supplies to get you started on your art journey.
Accompanied by the famous Artful magazine, you will walk through the art process with tutorials from professional artists, templates and lots of other inspiration! With over 100 pages, some would call it a book rather than a magazine!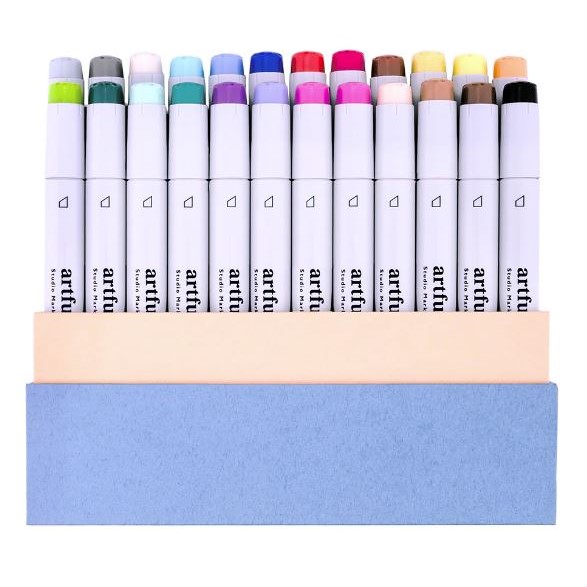 Contains:
24 Colour Doubled Sided Markers Set
Marker Art Print
A4 Sketchpad – 30 Sheets
Artful – 0.5 Fineliner Pen
A5 Colour Grid
Artful 2H Pencil
Artful Q3 2022 Diecut holder
Greeting Cards
Colour Grid Sheet
Artful Studio Marker Pen Magazine (100+ pages)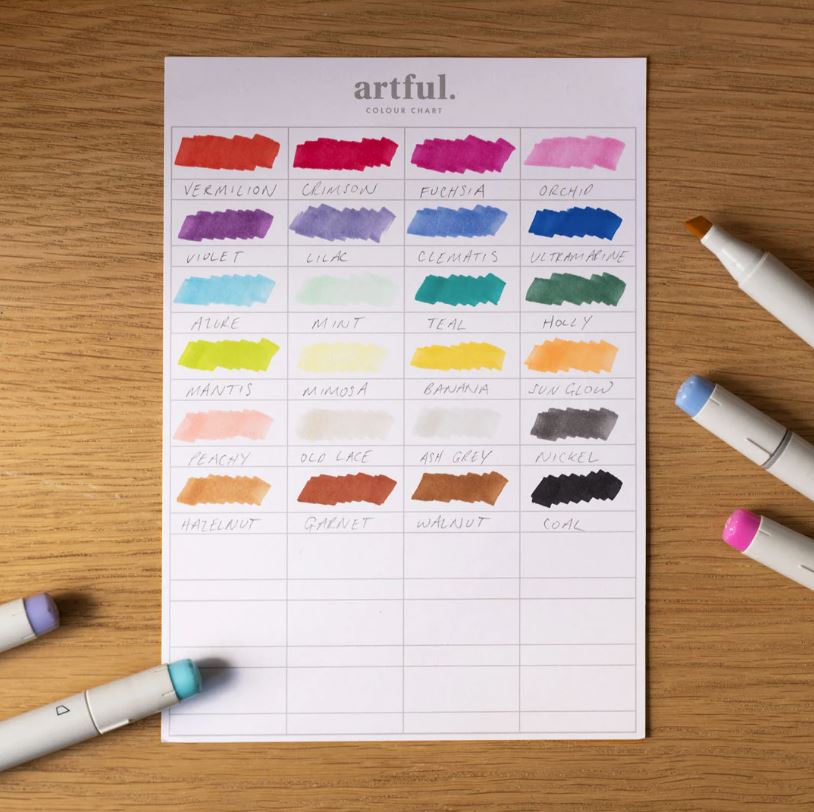 Follow Artful on Instagram for more inspiration.