Description
Speedball Speed Screen Kit
New to screen printing? Pick up the Speed Screens Kit for the most affordable way to get all the materials necessary to print your next masterpiece! Speedball's Speed Screens answer the call for an easy to use and affordable way to screen print, no matter your experience level!
Speedball Speed Screens are ready-to-use mesh sheets to easily and quickly create permanent photographic stencils from your own home. No mixing, coating, or drying required. They are ready to go, to create anything from customized t-shirts to home decor. This Speedball Speed Screen Sheet Kit contains three photo emulsion coated sheets that are ready to expose, a LED UV exposure lamp, squeegee, screen frame and black screen ink.
Whether printing at home, or in the studio or classroom, these ready-to-use mesh sheets allow you to create permanent photographic stencils without the need to mix emulsion or coat a screen. All you need is your design and you're ready to print!
Kit includes:
Speedball Speed Screens (includes 3 sheets)
Wooden Screen Frame 8″ x 10″ (no screen included)
Craft Stick
Sheet of Black Paper
3 Transparency Sheets
User Guide/Instructions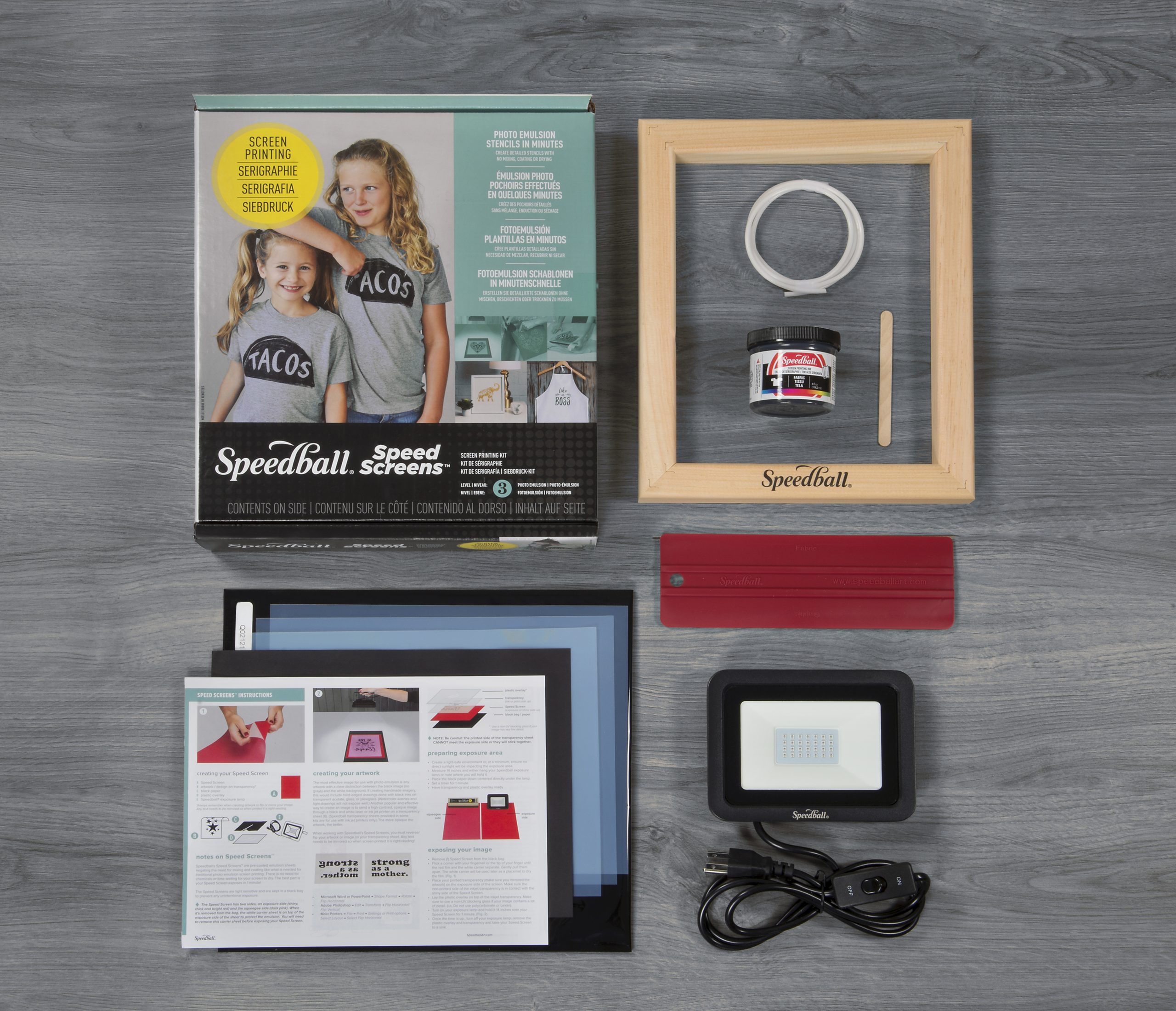 More info about Speedball's Screen Printing Kits can be found here.