Description
Acquerello Portofino Round Watercolor Blocks – Hot Press
Acquerello by Magnani is a range of 100% cotton Italian mould made watercolor papers available in two weights and surface textures. This range was created specifically with wet media application in mind, however it is not as hard and stiff to the touch as other watercolor papers. These Acquerello Portofino Round Watercolor Blocks feature smooth, hot press paper in a circle format.
The hot press Portofino paper has the same sizing characteristics as the Cold Press "Italia" surface, but offers a surface that is also appropriate for pen and ink, calligraphy, pencil and silkscreen.
It has also found its way into printmaking being suitable for both etching and intaglio. The paper is not heavily sized, therefore it does not require long soaking times.
This unique round block is a first of its kind in the art market, redefining the normal four-sided boundaries of watercolor painting.  Working within a circular format enhances an artist's perspective, inviting new ways to compose a work of art.  A finished piece framed in a square boundary plays elegantly off the two shapes.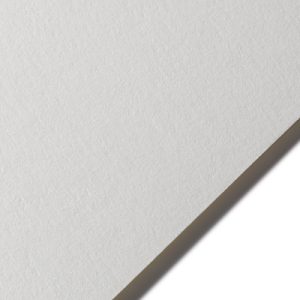 SPECIFICATIONS:
140 lb, Hot Press, White

Mould-made in Italy

100% Cotton

Neutral pH

Acid Free

Chlorine Free

Internally & externally sized for watercolor
APPLICATIONS:
Pastel & Charcoal

Hand Lithography

Intaglio

Platinum Printing

Silkscreen

Watercolor