Description
Canson XL Sand Grain Natural Dry Mixed Media Pads
Canson XL Sand Grain Dry Mixed Media Pads feature a unique natural sand grain surface, similar to a sanded pastel paper, but not quite as toothy. XL® Sand Grain is a natural colored paper made from organic, renewable materials. Its special texture allows for good pigment retention for dry media. This toned paper is ideal for all dry drawing techniques including soft pastel, charcoal, carbon, and graphite. It is a double-sided paper, and ideal for students.
Ideal for drawing and sketching with graphite, colored pencil, pastel, and charcoal, Canson XL Sand Grain Dry Mixed Media Pads feature an innovative paper with a textured, sand grain finish. Easy to erase, sheets can be used on both sides and will retain pigment beautifully, allowing for the creation of subtle color effects. Bound on the short side, these tape-bound pads contain 40 sheets of 98 lb (160 gsm) paper.
Features:
Gritty surface retains pigments
Creates subtle color effects
Easy to erase and can be used on both sides
Specially designed for mediums such as pencil, colored pencil, pastel and charcoal
Available in Natural or Grey colors.
Details:
40 sheets
Paper Weight: 98 lb/160 g
Surface: Sand Grain
Color: Natural, slightly speckled look
Acid Free
Top Glue bound
FSC certification
Sizes: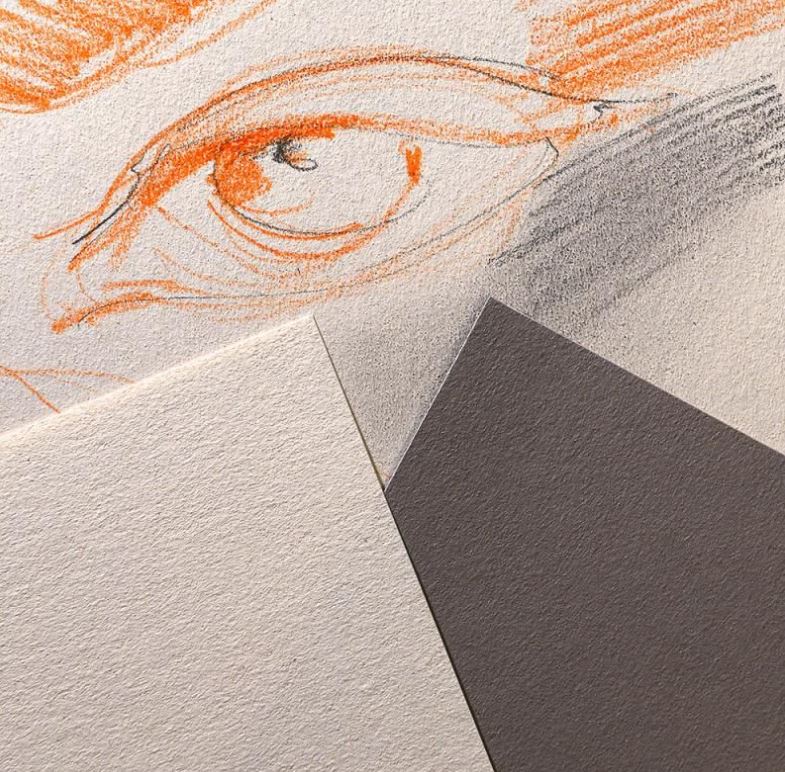 Find more Canson products here.
Take inspiration from other artists' creations on social networks. If you would like the opportunity to see your work featured, tag @cansonpaper on Instagram and use the #canson hashtag.