Description
Mitsumata Tissue Light Japanese Washi
Mitsumata Tissue Light is handmade in Japan from 100% mitsumata fiber. Traditionally, in Japan this paper is used for backing gold leaf! It is strong enough for chine colle, collage or drawing with ink, yet thin and translucent enough for layering. Mitsumata is considered to be softer and more pliable than kozo. It takes twice as long as kozo to grow. The mitsumata fiber is cooked in slaked lime, and dried on wooden boards. This paper is originally produced as a wider sheet and then cut in half. This paper is popular for chine colle, as well as relief printing and collage or paper mache.
Details:
Weight: 11 g
Size Imperial: 22″ x 27.5″
Size Metric: 559 x 698.5 mm
Fiber Content: 100% Japanese Mitsumata
Usage:
Calligraphy, Chine Colle, Collograph, Conservation, Intaglio, Mezzotint, Photogravure, Printmaking, and Relief Print, as well as Wood Engraving.
*Will be rolled for shipping. For shipping, please order 5 sheets minimum. It is easier to package to prevent damage.
Single sheets may be purchased in store.
Not what you're looking for? Find the rest of our Washi papers here. You can also find a full selection of available Japanese Papers on the Japanese Paper Place website. We are able to special order any of their papers for you. Contact us for more information.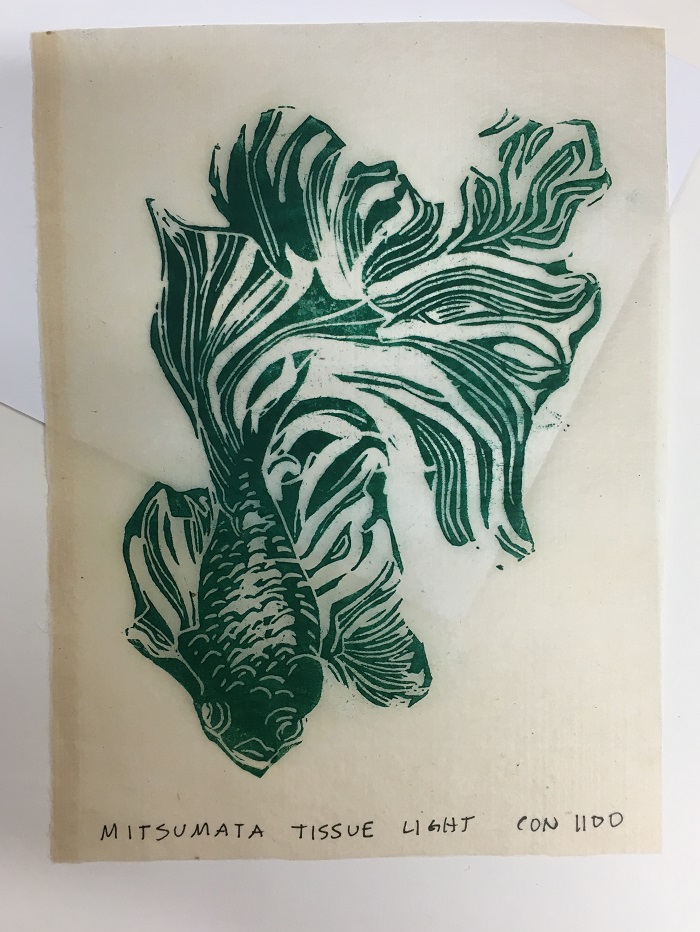 CON1100 Japanese Paper Place