Description
Kizuki Tosa Kozo, Handmade, 4 deckled edges, Unsized
Kizuki Tosa Kozo is cooked with soda ash, unbleached, unsized, and dried on stainless steel sheets. Produced in Kochi, it is a fine and evenly-made paper for conservation and repair. Kizuki Tosa is good for chine-colle, dyeing and collage and features four beautiful deckled edges.
Weight: 18g
Size Imperial: 25 x 39″
Fiber Content: 100% Japanese (Tosa) kozo
Handmade, unsized, four deckled edges.
Usage:
Chine Colle, Conservation, Repair, Orizome Printmaking, and Relief Print.
*Will be rolled for shipping. For shipping, please order 5 sheets minimum. It is easier to package to prevent damage. May not qualify for free shipping. See our shipping policy here.
Purchase single sheets in store only.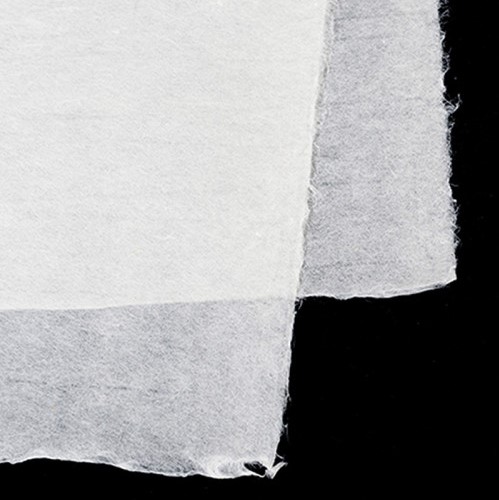 Not what you're looking for? Find the rest of our Washi papers here. You can also find a full selection of available Japanese Papers on the Japanese Paper Place website. We are able to special order any of their papers for you. Contact us for more information.