Description
Fukunishi Udagami Long,  Handmade, 4 deckled edges, Unsized
Fukunishi Udagami Long is fiber cooked in wood ash treated water, and hand beaten. It is made with noriutsugi formation aid and clay, and dried on wooden boards. This washi has a very specific use in Japan as the middle layer in scrolls. Because it features some clay content, it has dimensional stability so it can be used for scroll backing techniques. Traditionally, washi with clay inclusion is used as a middle layer in scrolls, because the clay makes the paper more dimensionally stable and resists insect damage.
Fukunishi Udagami Long is produced in Yoshino, Nara prefecture in Japan. Certified as a preservation of cultural property papermaker by the Agency for Cultural Affairs.
Weight: 25g
Size Imperial: 12 x 57″
Fiber Content: 100% Japanese Kozo
Handmade, unsized, four deckled edges.
Usage:
Conservation, Oil Based Printmaking, Repair, Water Based Printmaking, and Wet Mounting.
*Will be rolled for shipping. For shipping, please order 5 sheets minimum. It is easier to package to prevent damage. May not qualify for free shipping. See our shipping policy here.
Purchase single sheets in store only.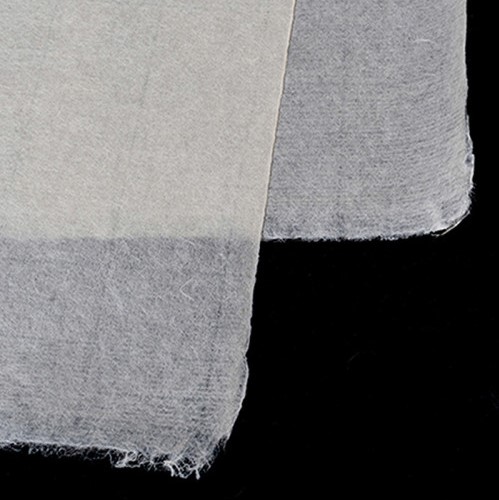 Not what you're looking for? Find the rest of our Washi papers here. You can also find a full selection of available Japanese Papers on the Japanese Paper Place website. We are able to special order any of their papers for you. Contact us for more information.