Description
da Vinci Rondo Foundation and Cosmetic Powder Brush
Best quality, vegan, synthetic cosmetic brush for foundation (liquid and creamy) and powder (mineral, matting)
In a special production process, fine synthetic fiber bundles are selectively interspersed. This clever arrangement of two synthetic filaments permits even application without annoying edges caused by sponge-type applicators. Make-up can be applied finely and naturally; no scattering of the powder during application will save product. The handles are comfortable to hold and have a black, high-gloss, lacquer finish. The imitation silver ferrule will not tarnish.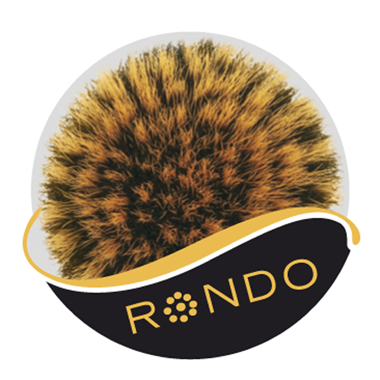 SUITABLE FOR APPLYING:
Foundation (liquid, creamy)
Powder (mineral, mattifying)
CHARACTERISTICS:
Allows an even incorporation without disturbing edges
The targeted arrangement of the synthetic fiber tufts ensures a perfect distribution of the make-up product and gives a pleasant feeling on the skin
ADVANTAGES:
fine and natural order
no "dusting" of the powder when applying
much more economical than using conventional sponges
no unsatisfactory transitions at the neck or hairline
BRUSH HAIR:
Special vegan, synthetic fiber mixture.
DA VINCI

– HIGH QUALITY COSMETIC BRUSHES

Looking good is not only a gift from God, it is also an art.

Skillful make-up emphasizes the advantages of the face, conceals small blemishes and sets sophisticated accents. As with any work of art, you need the right tools –  in this case, high quality make-up brushes.

At da Vinci, traditional brush craftsmanship combines with high quality materials and modern manufacturing processes, creating a cosmetic brush range that leaves nothing to be desired.