Description
Itoya Midtown Portfolio Bag – Gray/Purple
The ITOYA Midtown Portfolio Bag is a modern take on the artist portfolio. Keep your art, school supplies, office supplies and presentation materials safe and sound with the Profolio Midtown Bag. With it's simple, stylish design, the Midtown Bag ensures you have everything you need, when you need it!
Strong, polypropylene-reinforced handle. Attractive colorful accents. Made with thick felt.
Large format artwork carrier
Contemporary felt bag perfect for carrying large sketchpads, canvases, presentation boards, artwork, posters and frames
Durable, one-piece construction with reinforced handles
Available sizes:  14″ x 21″, 17″ x 21″, 19″ x 26″ and 23″ x 31″ Also available in Black.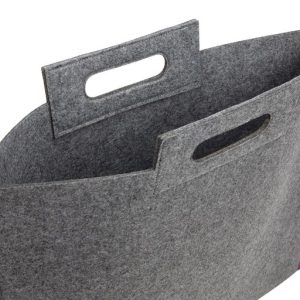 This product may not qualify for free shipping due to its size. You will be contacted after purchase about additional fees. You can also contact us for a shipping quote. Find our detailed shipping policy here.