Description
Studio Designs Metal Museum Tripod Easel
The Metal Museum Tripod Easel holds your artwork secure while you're working and beautifully displays it after you've finished. This durable and sturdy easel is available in a sleek, matte black finish. Easy to set up and angle and folds flat for storage.
Details:
Overall Dimensions: 24″ W x 37″ D x 68″ H
Wide Bottom Tray: 19.75″ W x 2″ D
Top Clasp to Lock Your Canvas: 6″ W x 2″ D
Accommodates Canvases from 3″ – 53″ Tall
Plastic Knobs for Quick Adjustments
Rubber Feet Prevent Scratches on Floor
Folds to 4″ Deep for Easy Storage
Weight Capacity: 15 lbs.
Item # 13149
This product does not qualify for free shipping due to it's size. You will be contacted after purchase about additional fees. You can also contact us for a shipping quote. Find our detailed shipping policy here.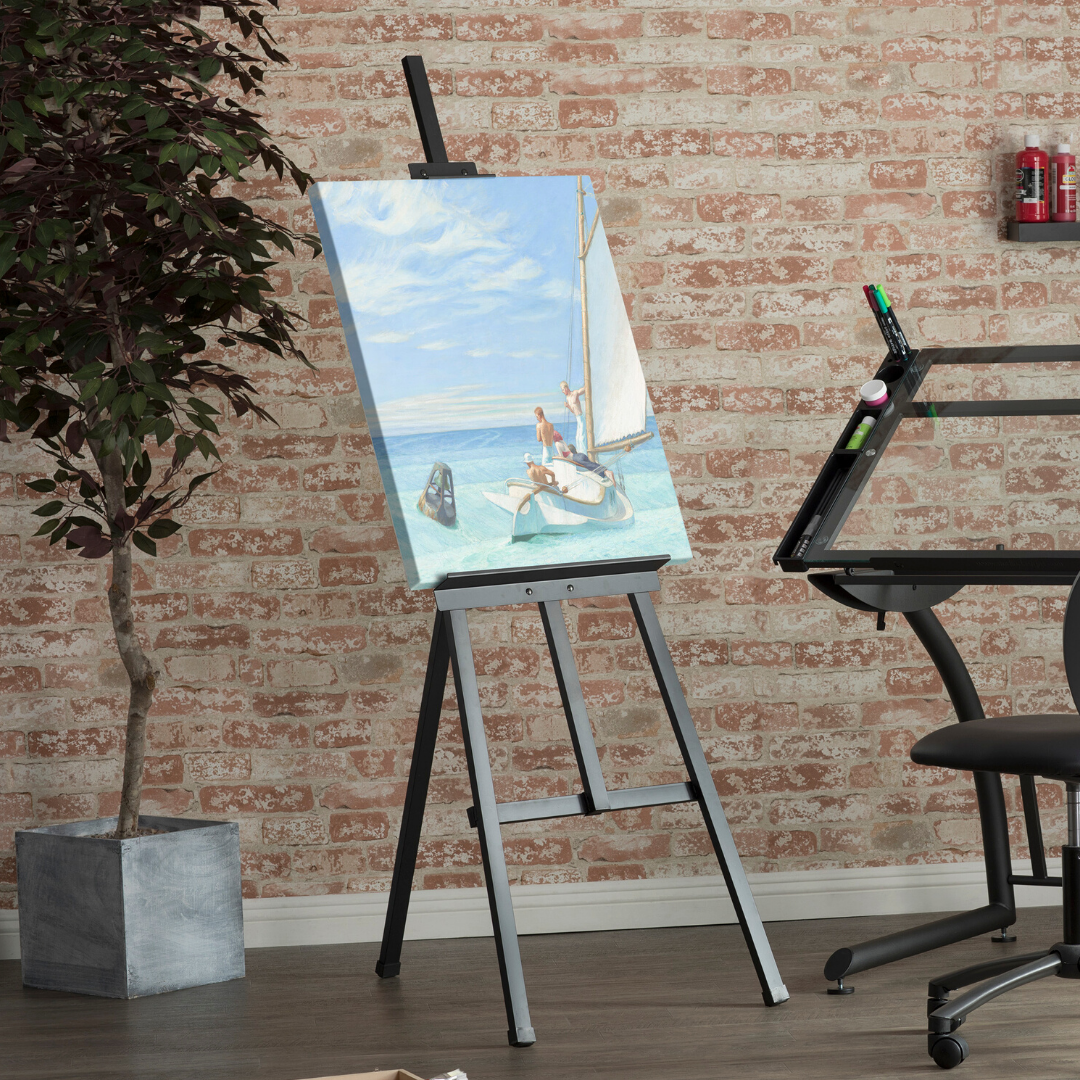 Find other Studio Designs easels here.
Studio Designs Metal Museum Easels For Art Or Display In Matte Black