Description
Strathmore Slim Frame Canvas Packs
The New Strathmore Slim Frame Canvas features triple primed, acid free, 100% cotton canvas with a medium grain texture. These unique canvases are stretched on a wooden frame, which is supplemented by a stiff panel supporting the canvas surface. This offers maximum control and provides additional stretch and durability, making them ideal for acrylic pouring and collage. No more sagging canvases from heavy resin or acrylic pours!
Strathmore 300 Slim Frame Canvases are suitable for oil, acrylic, as well as mixed media techniques. This includes heavy color applications such as collage, impasto, pouring, and screen printing. And ideal surface for all skill levels. The slim frame provides a modern streamlined look, saving space while making artwork ready to showcase.
Sizes:
8″ x 10″ – Pack of 6
9″ x 12″ – Pack of 5
12″ x 12″ – Pack of 4
12″ x 16″ – Pack of 4

Details:
Surface: Medium Grain Texture
Profile: 3/8″
Triple-primed
100% cotton
Ready-to-use surface
Find more Strathmore 300 Stretched Canvas here.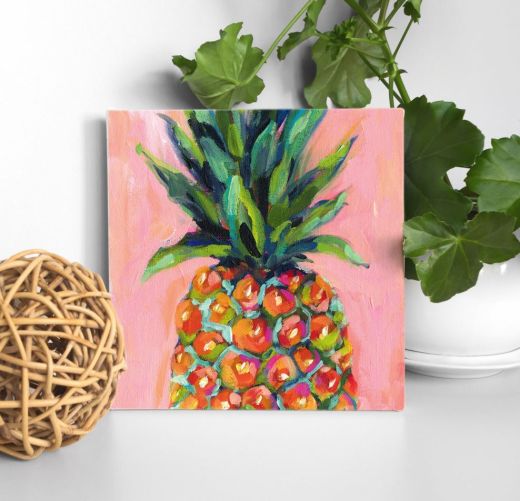 Artwork by:
RACHEL CHRISTOPOULOS