Description
Willow Wolfe Callia Liner Brushes
The Callia liner brush from Willow Wolfe is an innovative blend of synthetic, which offers a fluid and consistent flow of color. These liners have an extra-fine point and taper. Sizes: 10/0, 0 and 1.
The Callia liner has a gradual taper and an extremely fine point. This liner brush is great for delicate work such as outlines, small details, lettering and long continuous lines.
The liner brush shape and blend allows color and paint to hold in the belly and flow evenly from the tip. Created with Cultured Synthetic, the filaments are etched to create microscopic pockets for color to absorb into, creating a smooth, controlled release of color.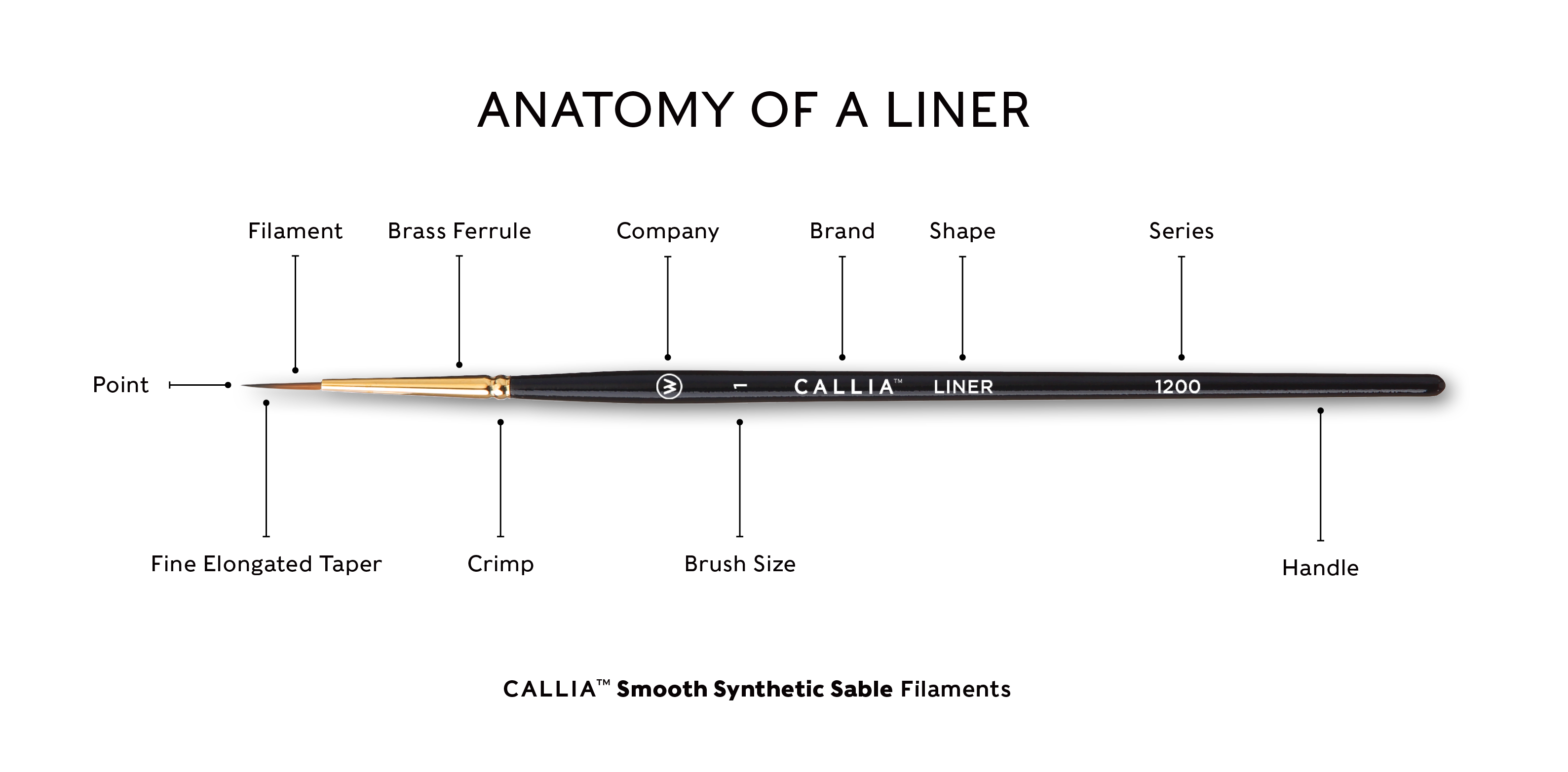 CALLIA ARTIST BRUSHES ARE A BALANCE OF INNOVATIVE SYNTHETICS AND PRECISE CRAFTSMANSHIP. GREAT FOR ACRYLIC, OIL AND WATERCOLOR PAINTING IN A RANGE OF SHAPES AND SIZES.
Check out Willow's blog "What Does That Brush Do?" for info on how to use Callia brushes.
About Willow Wolfe:
Willow Wolfe is an award-winning art teacher and author of a library of  learn to paint books and articles. Her approachable style and step-by-step painting methods have taken her to events, seminars and engagements across the globe.