Description
RGM Italian Plus Palette Knives
RGM Palette knives are high-quality painting knives, offered at a great price. RGM Italian Plus palette knives are manufactured of high-quality steel that is specially treated to protect the blade as well as improve the spread-ability of color. The ergonomic handles feature solid brass ferrules and handsome bubinga wood handles. Each blade is tempered and ground by hand to assure consistent flexibility and quality.
Painting knives allow you to incorporate linework, texture and patterns into your paintings. This high-quality painting knife features a large, rounded, elongated rectangular blade with a steel construction as well as a handsome bubinga wood handle. The blade has been specially treated to provide protection and improve the spread-ability of color.
Find our other RGM Palette Knives here.
Sold individually.
Features:
Ergonomic handle with solid brass ferrules
High quality materials at an economic price
Hand-tempered, hand-ground blade assures consistent flexibility and quality
Flexible steel blade is off-set from the hardwood
Ergonomic handle for ease and use against a palette or canvas
Manufactured of high-quality materials by Italian artisans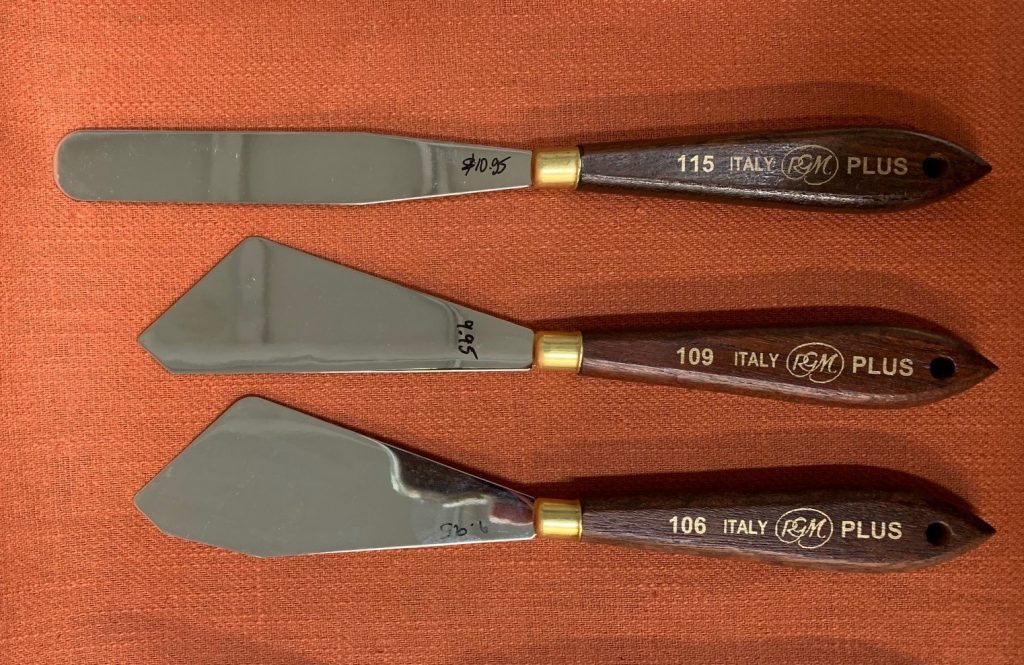 (Special orders may be placed for knives not found in our list)
**Prices subject to change without notice