Description
da Vinci Classic Eye Definer Cosmetic Brush
For highlighting the eye area (upper and lower eyelid) with powder eyeshadow. Exact application of lines are possible due to the special shape of this brush. It also performs well as a blender. The brown pony hair is very smooth and stable and will produce even results especially for the use with pastose material. Excessive colour within the eyelid crease is avoided and this saves product. The handles are comfortable to hold and have a black, high-gloss, lacquer finish. The imitation silver ferrule will not tarnish.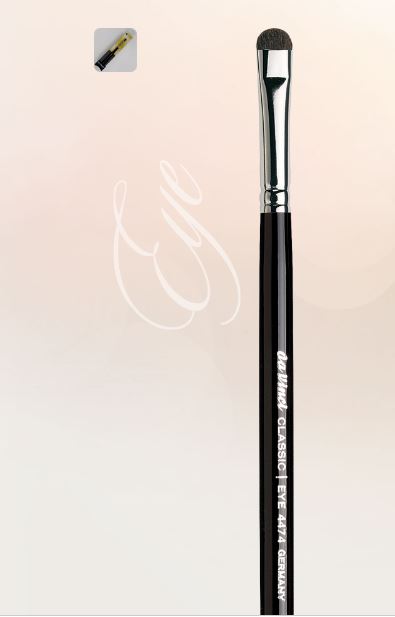 DA VINCI

– HIGH QUALITY COSMETIC BRUSHES

Looking good is not only a gift from God, it is also an art.

Skillful make up emphasizes the advantages of the face, conceals small blemishes and sets sophisticated accents. As with any work of art, you need the right tools –  in this case, high quality make up brushes.

At da Vinci, traditional brush craftsmanship combines with high quality materials and modern manufacturing processes, creating a cosmetic brush range that leaves nothing to be desired.