Description
Golden Heavy Body Acrylic Micaceous Iron Oxide
Golden Heavy Body Micaceous Iron Oxide is a dark, charcoal colored iridescent acrylic. This beautiful paint can also be used as a ground for light colors in opaque painting and drawing media. This product is lightfast and permanent, blends easily with other colors, gels and mediums, and will not tarnish. This color is also available in Golden Fluid Acrylics.
Sizes: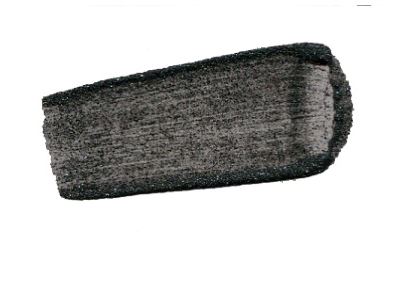 Details:
This iridescent color creates a satin, metallic variation when mixed with Golden acrylics, so you can paint truly stunning, unique works of art.
Used alone or with other colors, gels and mediums, GOLDEN Iridescent Acrylic Colors develop non-fading, non-tarnishing metallic finishes.
Pigment Classification: Inorganic
Color Index Name: PR 101
Color Index Number: 77491
Chemical Description: Specular Hematite Ore
Opacity/Transparency: Semi-Opaque
Lightfastness Rating: N/A
Permanency: Excellent
Munsell Notation Listing: Hue N/A Value N/A Chroma N/A
Gloss Average: 1.14
Viscosity Range: 8000-12000 CPS
CIE L*a*b* Values: L* a* b*N/A
Tint Strength: N/A