There's nothing like receiving thoughtful DIY gifts that are made with love and creativity.
DIY Gifts – Think Like an Elf and Make It Yourself
Every year at The Paint Spot we draw names to exchange a handmade gift for our annual company Christmas party. It's appropriate for The Paint Spot. After all, we are artists. The eclectic gifts range from beautiful sculpted tree decorations to block-printed calendars. I've seen some cool things like one-of-a-kind pieces of jewelry and an ink drawing on tree bark mounted in a shadow box. There are also practical gifts like a hand-stitched sketchbook and painted dishware. There are humorous gifts like a custom colouring book all about cats. When artists put their minds to it, all sorts of ideas pop up. Speaking of popping up, did you know there are dozens of Christmas art and craft shows happening this month? If you run out of time, please support local artists and invest in their wonderful creations.
Art is Zen
I look forward to doing my little craft project every year. Mostly because it means I don't have to shop. I'd rather make something or up-cycle a found object than walk around a store or scroll through images on the internet hoping for the great gift to jump out at me. During this hectic season, I enjoy a weekend afternoon spent in my studio away from all the noise, making DIY gifts.
Others seem to enjoy this studio time, too. More office workers and friends are getting together for little arty-parties. Making things together is even better because the objects you make will forever recall the time shared. It is for this reason that we believe making art or crafting together is a wonderful way to bridge the generation gap between grandparents and grandchildren. Some of the best conversations happen while we are at the table with busy hands and quiet work.
We have solutions for DIY gift-making
Need ideas? We have many to share. Got an idea and need technical advice or suggestions on how to bring your idea together on a limited budget?
What if your art-making party list outgrows your dining room? Well, we can rent studio space starting at $100 per group. Studio renters get great discounts on supplies for their projects too.
Below you will find some image collages of ideas from previous years. Perhaps they can spark more ideas. Come into the shop and talk with our elves about which art projects and activities are best for you.
Find paint for glass and porcelain here.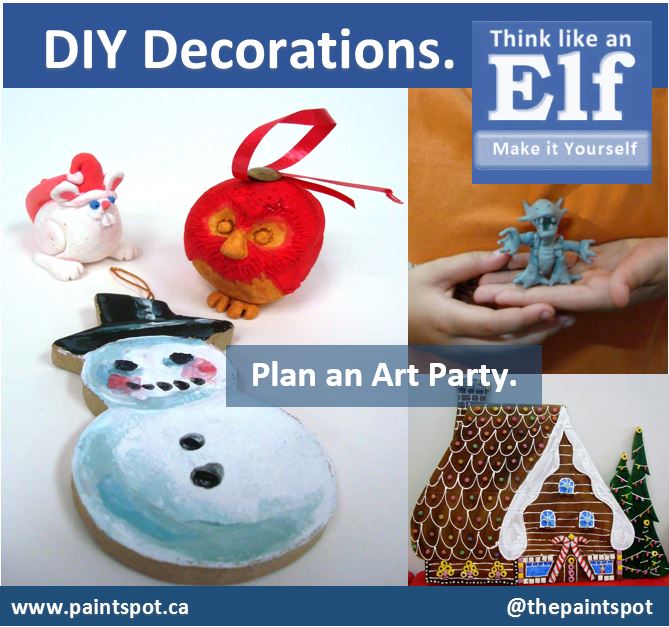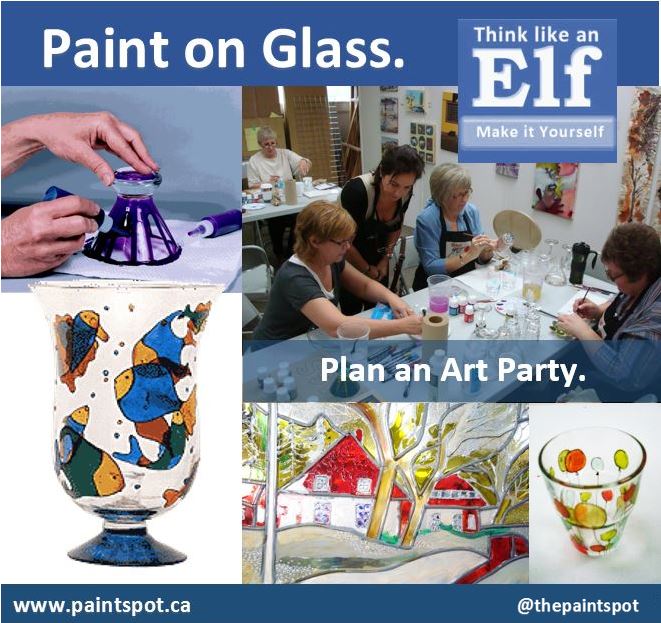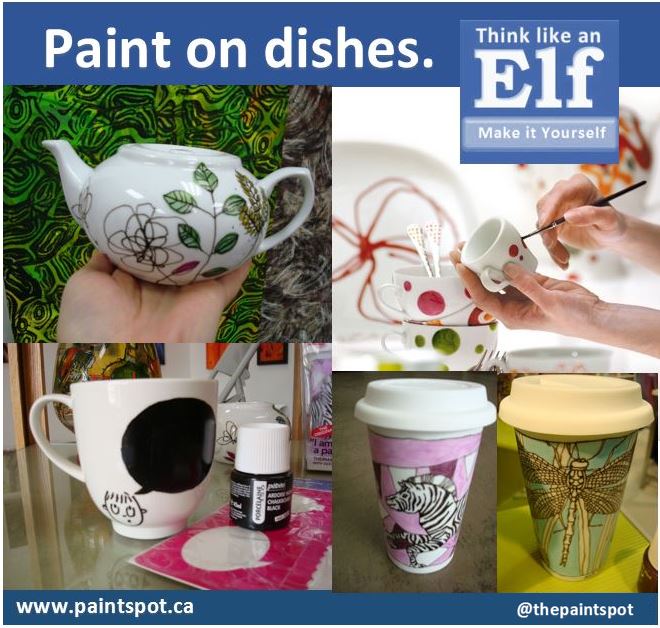 We have blog posts to help you learn painting or dyeing fabrics.