What is your name and where do you live (city)?
Hi, I'm Hailey Coogan and I live in Edmonton.
In which techniques do you mostly work?
I tend to like to bring drawing techniques to my painting subjects such as contour drawing.
What inspires you? Do you have favorite subjects?
I'm inspired by nature and color which means I'm constantly surrounded by inspiration. I tend to gravitate towards reptiles and birds as favourite subjects. I find them fascinating and often misunderstood.
What is your favorite medium?
Pen and ink
What art supplies can't you do without? Why?
I have multiple pencil kits that I stuff into all my purses that contain the following:
Copic fineliner(s)
kneaded eraser
pencil
ink brush pen
No matter where I go I am able to do some sketching, or write down creative ideas. I like urban sketching or plein-air painting, so having something on me at all times is a must.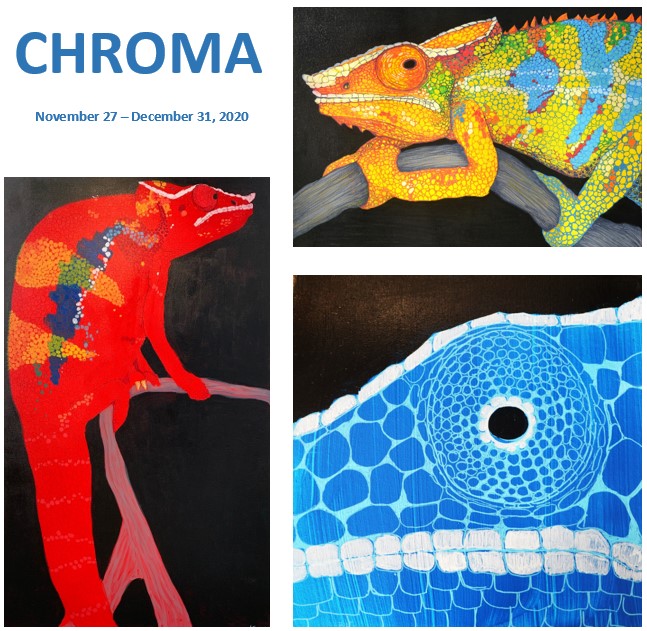 Which artworks do you most want our readers to see?
I want the readers to see the 4 big chameleons from my Chroma series. They show the colors and variation among chameleons that I played with in this series. My favourite is the Red Chameleon as he has the most attitude.
Where can we see your art?
Instagram, and my website haileycooganart.com Instagram is my go-to Social Media platform. Follow me there @haileycooganart