Description
Today is Art Day – Two Fridas Enamel Pin
Featuring iconic masterpieces and artists, this Art Pin from Today is Art Day is sure to inspire your creativity at home or at the office. This enamel pin features "The Two Fridas" by Frida Kahlo. These enamel pins make a fantastic gift for an artist friend or yourself.
Details:
The Two Fridas by Frida Kahlo
Soft Enamel Pin
1.25″
One black rubber clutch
Backer card (90 x 52 mm)
Transparent bag with hole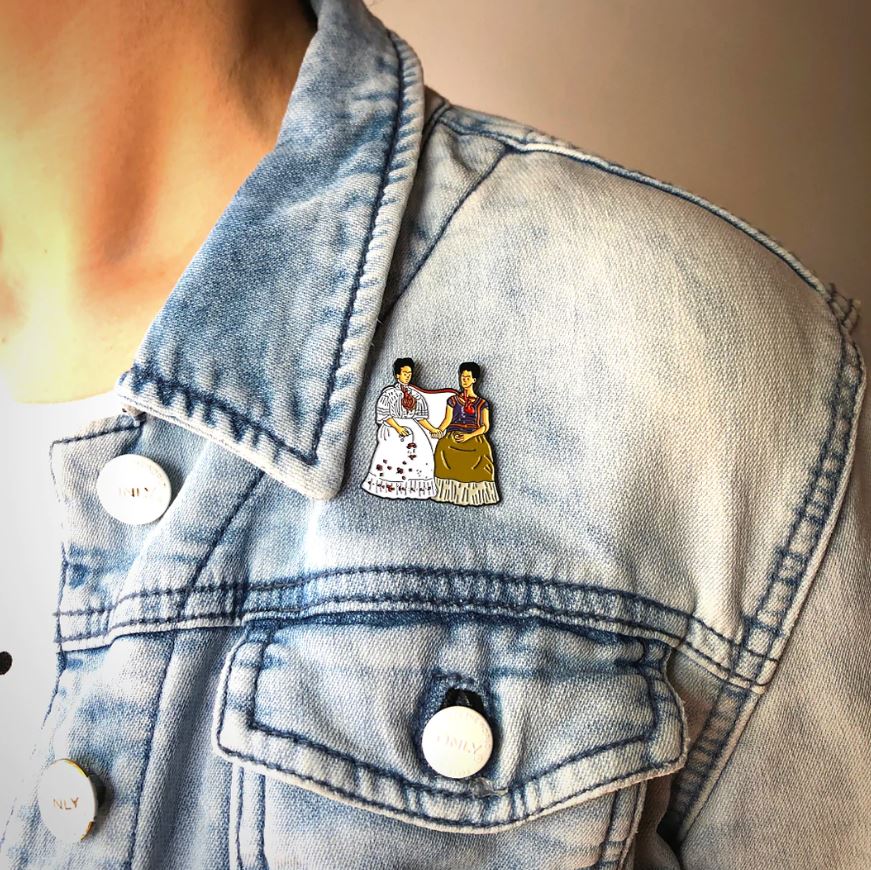 About The Two Fridas
This double self-portrait by Mexican artist Frida Kahlo is considered her most famous painting. Two versions of Kahlo are seated next to one another. The one on the left is wearing a European-style Victorian dress while the other is wearing a traditional Tehuana dress.
A common interpretation of the work is that this is a representation of Frida's dual heritage: her European heritage through her father who was German, and her traditional Mexican heritage passed through her mother.
Another interpretation is that the Tehuana Frida is the one Diego Rivera adored (she is holding a small portrait of her husband) while he rejected the European Frida. After all, this painting was made in the year Frida divorced Diego.
About Frida Kahlo
Frida Kahlo (born July 6, 1907, Coyoacán, Mexico—died July 13, 1954, Coyoacán) was a Mexican painter best known for her uncompromising and brilliantly colored self-portraits that deal with such themes as identity, the human body, and death.
Find more Today is Art Day enamel pins here.
Frida Kahlo, The Two Fridas, 1939
© (2018) Banco de México Diego Rivera Frida Kahlo Museums Trust, Mexico, D.F. / SOCAN (2019)