Description
Leuchtturm 1917 Pen Loop XL
Leuchtturm 1917 has developed a larger Pen Loop for fountain pens, large-caliber ballpoint pens or markers. It features an elasticized textile band for jumbo writing instruments, and the width of the Pen Loop band has been increased to 20 mm. The adhesive backing allows it to be easily fixed to the inside of a notebook's back cover. Available in different colours, to match or contrast with the cover of Leuchtturm1917 notebooks.
Features:
Self-adhesive
Size: 40 x 40 mm
Elastic loop (20 mm)
Suitable for thick pens
See the XL Pen Loop (Port Red) next to the original Pen Loop (Blue) below: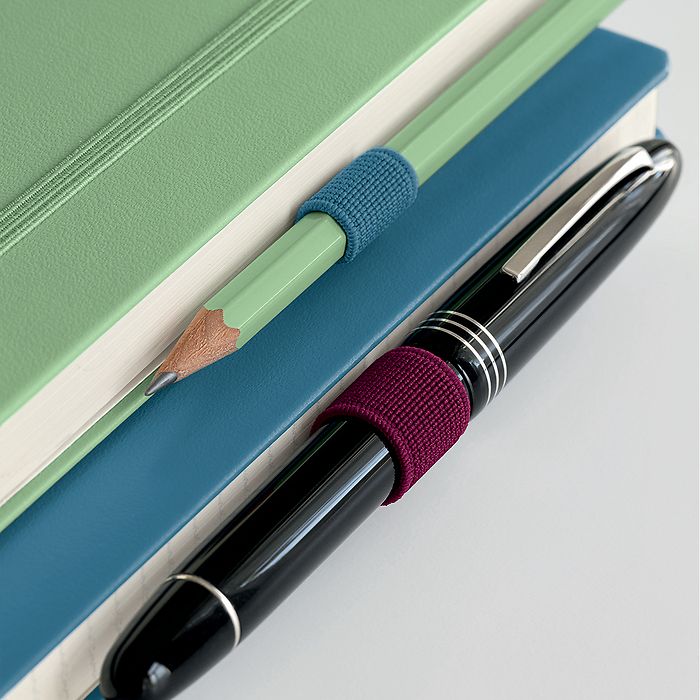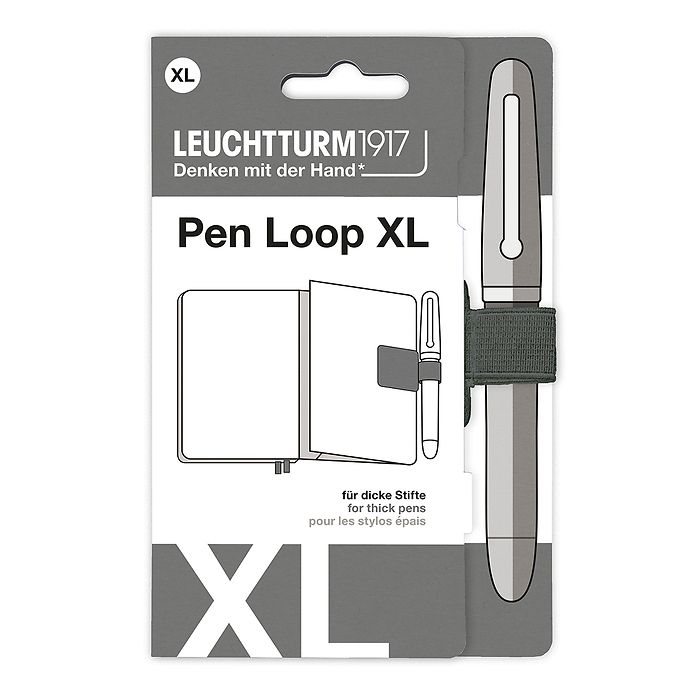 Find the rest of our Leuchtturm1917 selection here.
About Leuchtturm1917
Characterized by a love of the product, LEUCHTTURM1917 has developed a brand philosophy which is that everyone discovers and develops their character and their own ideas through writing by hand. The result of this conviction is the guiding principle of LEUCHTTURM 1917: Denken mit der Hand*.
A LEUCHTTURM 1917 notebook gives you the freedom to discover yourself and your life.
Leuchtturm1917 notebooks feature slightly chamois coloured paper to improve readability as well as 2 bookmark ribbons and elastic closures. These books also feature gusseted pockets on back covers and lay flat bindings. These books are available in soft cover and hardcover as well as a variety of sizes and rulings, including grids, dots and ruled notebooks.