Description
Japanese 'Love our Planet' Washi Samplers
We offer a wide variety of custom designed packaged paper products from the Japanese Paper Place. With a vast selection of Japanese paper to choose from, these Love Our Planet assortments allow you to discover, experiment, learn and play, without committing to full sheets. The Love Our Planet sample packs were designed by use, type, colour, and theme.
Assortments:
These are so handy that you may want to try them all! When you find one you really love it is available in larger sheets in stock or by special order.
Each sample package contains:
10 sheets of paper
8.5″ x 11″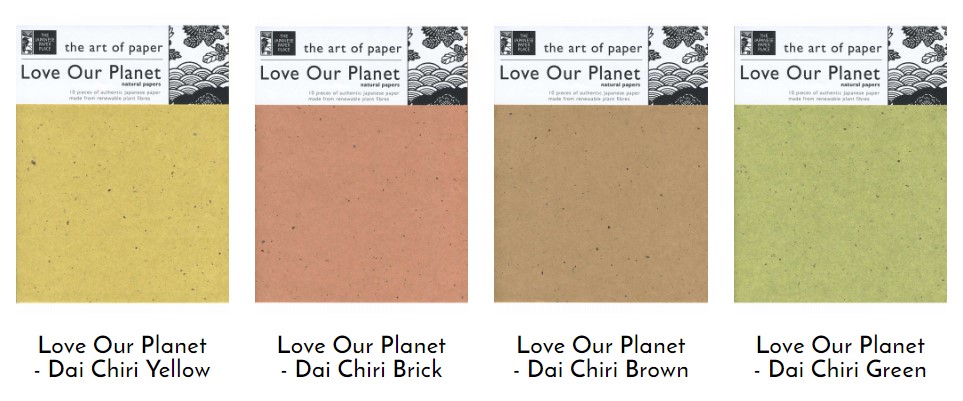 Not what you're looking for? Find the rest of our Washi papers here. You can also find a full selection of available Japanese Papers on the Japanese Paper Place website. We are able to special order any of their papers for you. Contact us for more information.