Description
Iwami Washi
Iwami is a versatile handmade washi that offers great value. Very clean and even surface. Perfect for artists, especially printmakers, looking to upgrade to higher quality papers while minding their budgets.
Details:
Weight: 24g
Size Imperial: 24 x 39″
Fiber Content: 80% Thai kozo, 20% sulphite
*Will be shipped rolled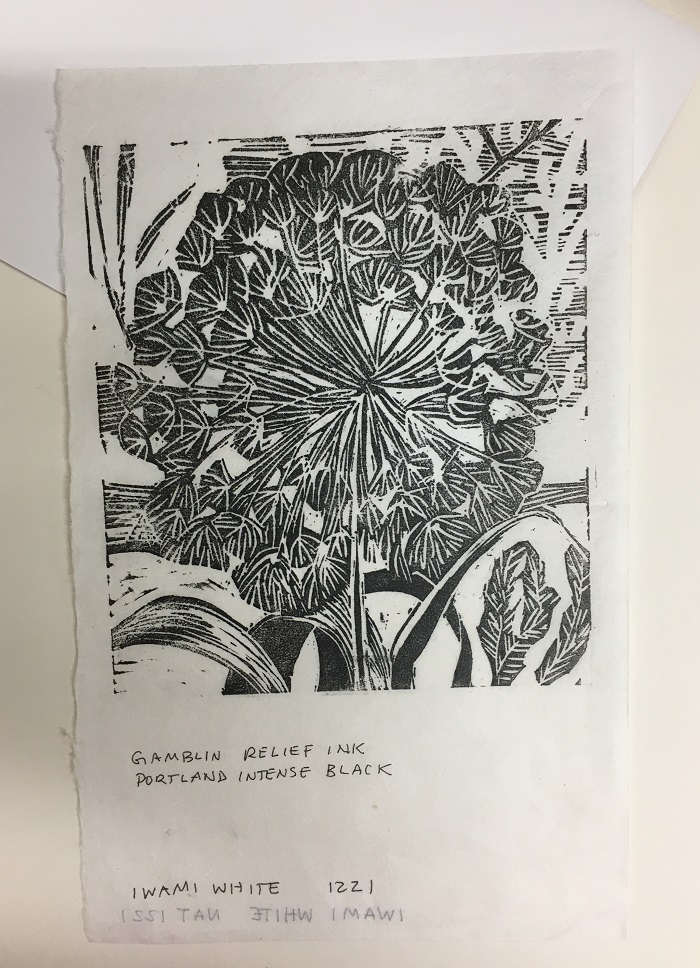 Usage:
Brush Painting
Collograph
Etching
Intaglio
Linocut
Oil Based Printmaking
Relief Print
Stencil
Suminagashi
Water Based Woodblock
Engraving
Woodcut
*Will be rolled for shipping. For shipping, please order a minimum of 5 sheets. It is easier to package to prevent damage. May not qualify for free shipping. See our shipping policy here.
Not what you're looking for? Find the rest of our Washi papers here. You can also find a full selection of available Japanese Papers on the Japanese Paper Place website. We are able to special order any of their papers for you. Contact us for more information.