Description
SMLT Brown Watercolour #authenticbook – Brown Watercolor Paper
Rough, dark brown watercolor paper. Suited for watercolour, acrylic, gouache, colored pencil, gel pens, metallic markers, pastels and more. With unique cellulose-based brown watercolor paper. Inside paper is Acid free and FSC certified.
Details:
Paper Weight: 280 grams
Paper Content: Cellulose-based
Paper Color: Brown
Cover Color: Dark brown
Cover Image: Fish
Acid free and FSC certified
Formats
Stitched Album 7″ x 9.75″ (12 sheets): Red stitching and a red elastic bookmark make a statement for both keeping-it-together and picking-up-where-you-left-off. The dark brown colored, cardboard cover has rounded corners for comfort and to prevent the book from looking dog-eared too quickly.
Watercolour Coil Pads A5 (20 sheets) or A4 (35 sheets): With unique rough, brown watercolour paper. Suitable for traditional and liquid watercolors, as well as gouache and pastels. With a natural cardboard cover, hard back, microperforated sheets and spiral on top.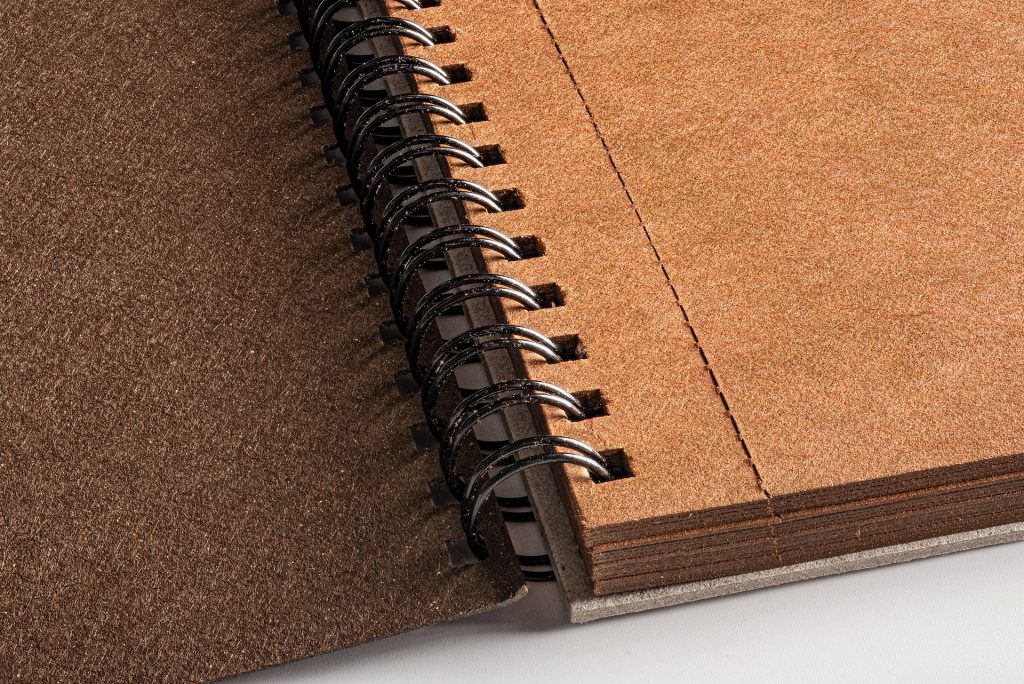 Dangerous product – may cause explosion in creativity
Find the rest of our SMLT sketchbook collection here.