Description
Today is Art Day Pins
Featuring iconic masterpieces and artists, these Art Pins from Today is Art Day are sure to inspire your creativity at home or at the office. Each pin features a different iconic painting. These enamel pins make a fantastic gift for an artist friend or yourself.
Details:
Soft Enamel Pins
1.25″ (except where noted)
One black rubber clutch (except where noted)
Backer card
Transparent bag with hole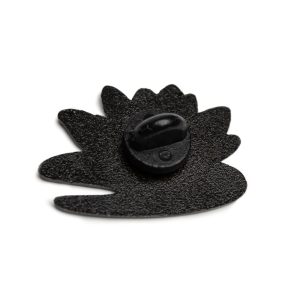 Select from Chart Below
Read more
Find more Today is Art Day gifts here.
Art Pins:
The Scream by Edvard Munch
The Kiss by Gustav Klimt
The Great Wave off Kanagawa by Hokusai – 1.25″, 2 rubber clutches
The Persistence of Memory by Salvador Dali
The Son of Man by René Magritte
Aristide Bruant in his cabaret by Henri de Toulouse-Lautrec
Moulin Rouge: La Goulue by Henri de Toulouse-Lautrec
Mademoiselle Eglantine's Troupe by Henri de Toulouse-Lautrec
Calla Lily Vendor by Diego Rivera
Le Chat Noir by Théophile Steinlen
Composition II in Red, Blue, and Yellow by Piet Mondrian – 1″, One rubber clutch
Dancer with a Bouquet of Flowers by Edgar Degas
The Birth of Venus by Sandro Botticelli
Sunflowers by Vincent van Gogh – 1.25″, 2 rubber clutches
The Starry Night by Vincent van Gogh
Self-Portrait with Straw Hat by Vincent van Gogh
Almond Blossom by Vincent van Gogh
Bedroom in Arles by Vincent van Gogh – 1.25″, 2  rubber clutches
Café Terrace at Night by Vincent van Gogh
Garden at Sainte-Adresse by Claude Monet
Self-Portrait with Beret by Claude Monet
Water Lilies, Evening Effect by Claude Monet
Woman in the Garden by Claude Monet
Woman with Parasol by Claude Monet
Water Lily by Claude Monet
Water Lilies and Japanese Bridge by Claude Monet