Description
Today is Art Day – Van Gogh Enamel Pins
Featuring iconic masterpieces by Vincent Van Gogh, these Art Pins from Today is Art Day are sure to inspire your creativity at home or at the office. Each pin features a different iconic, impressionist painting. These enamel pins make a fantastic gift for an artist friend or yourself.
Details:
Soft Enamel Pins
1.25″
One black rubber clutch (except where noted)
Backer card
Transparent bag with hole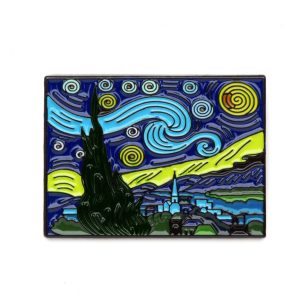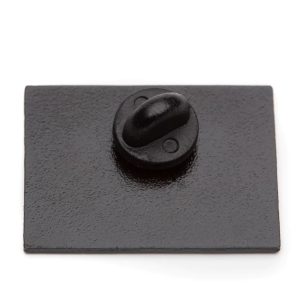 Van Gogh Pins:
The Starry Night by Vincent van Gogh
Sunflowers by Vincent van Gogh – 1.25″, 2 rubber clutches
Self-Portrait with Straw Hat by Vincent van Gogh
Almond Blossom by Vincent van Gogh
Bedroom in Arles by Vincent van Gogh – 1.25″, 2  rubber clutches
Café Terrace at Night by Vincent van Gogh
About Vincent van Gogh
Vincent van Gogh (born March 30, 1853, Zundert, Netherlands—died July 29, 1890, Auvers-sur-Oise, near Paris, France) was a Dutch post-impressionist painter who posthumously became one of the most famous and influential figures in the history of Western art.
In a decade, he created about 2,100 artworks, including around 860 oil paintings, most of which date from the last two years of his life. They include landscapes, still life paintings, portraits and self portraits. These paintings are characterized by bold colors and dramatic, impulsive and expressive brushwork that contributed to the foundations of modern art. He was not commercially successful, and his death at 37 came after years of mental illness, depression and poverty.