Description
This set of 5 chisels in a blue plastic case with a lock, developed for safety, portability, and strength. The Yoshiharu SX Mokuhanga Left Hand Chisel Set includes 5 different blades in flat, v grove, as well as curved. These left hand lino tools work on lino as well as wood blocks.
Details:
Blade: Steel blade
Handle: ABS resin, elastomer resin double-layer construction. Comfort grip and ergonomic style. Colour coded icons on the handles make it is easy to locate your favourite tip when you are in the grove.
Set Includes:
5 piece set of flat knives, v grove, and curved.
Also available in a Right Hand set.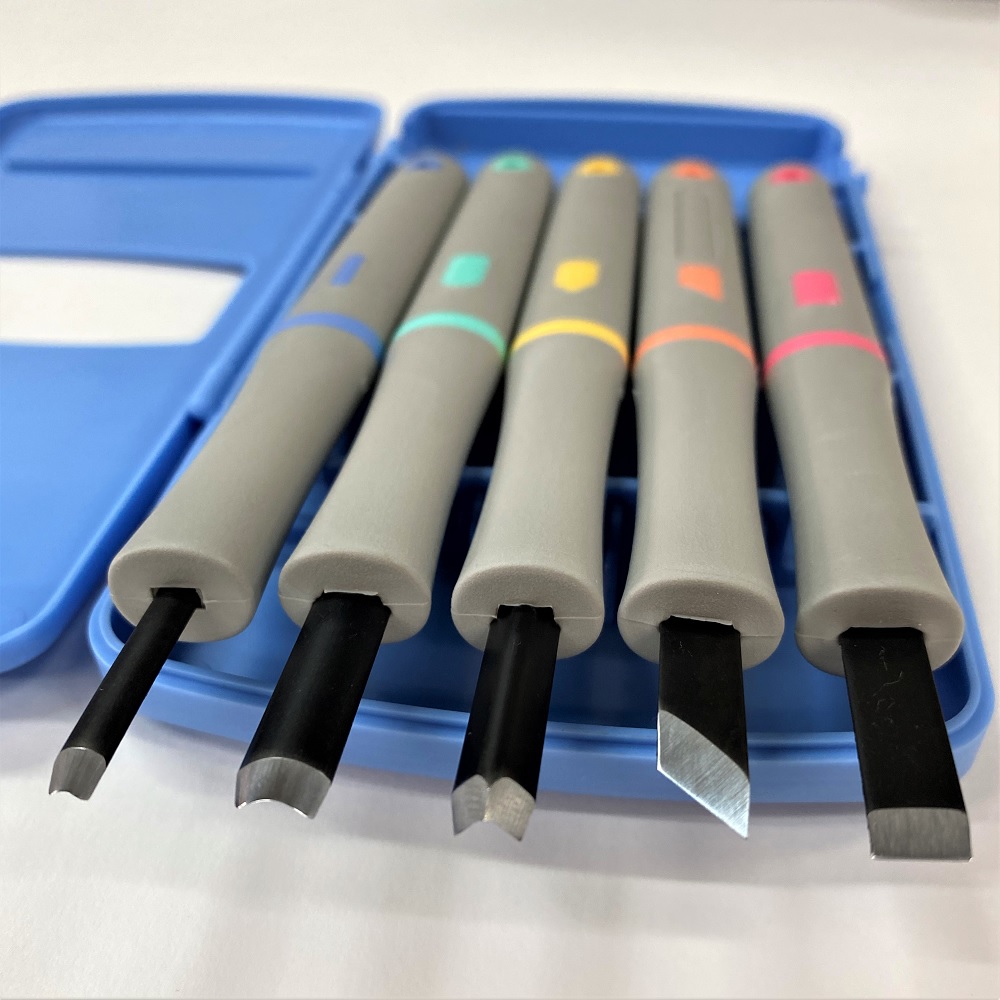 left hand lino tools