Description
Etchr Slate Mini Satchel
Suitable for both left & right-handed artists, Etchr's SMALLER classic minimalist satchel is designed specifically to help digital & physical medium artists sketch on the go. With the smaller Etchr Slate Mini selling at a lower price point, we hope the broader art community will now be able to benefit from some of the design capability that were implemented in the Etchr Art Satchel and Etchr Slate.
The smaller case draws on Etchr's learnings from the complexity of the Etchr Art Satchel as well as the simplicity of the original Nomad. The Etchr Slate Mini does not compromise on quality but is significantly streamlined for sketching.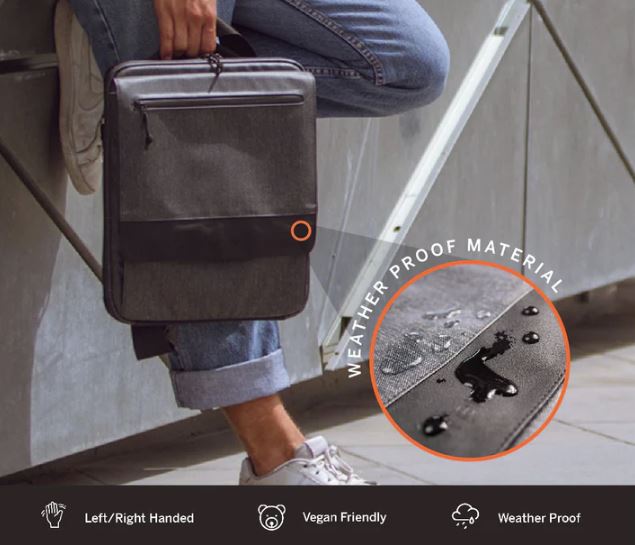 Features:
The Slate Mini comes with 2 x Tool Strip, 4 x Corner Tab, 1 x Elastic Tab, 1 x Shoulder Strap, and 1 x Tripod Mount Board.
This satchel is designed to carry the 10.5″ iPad Pro. The maximum outer tablet/ laptop dimensions that this case can hold (in the main compartment) are 12.5 x 9 in (32 x 23cm).
This fantastic carry case is designed to comfortably fit an A5 size traditional medium sketchbook.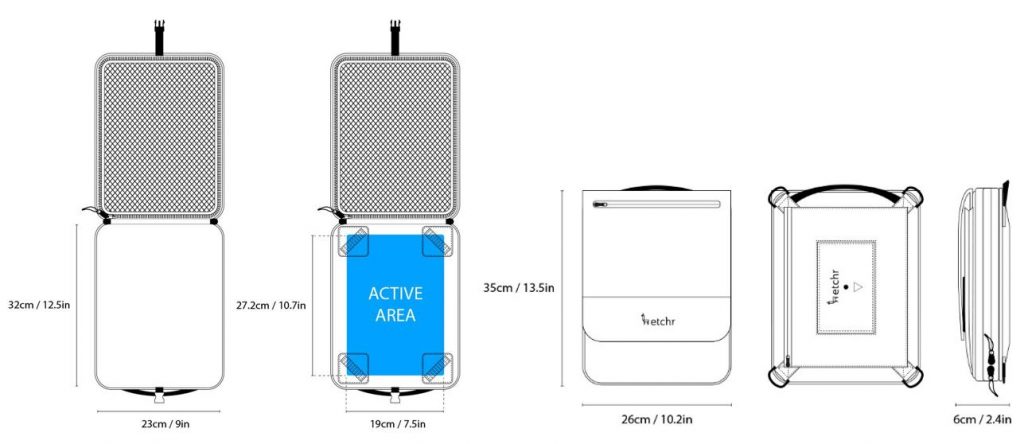 External Dimensions:
Length: 35 cm or 13.5 in
Width: 26 cm or 10.2 in
Depth: 6 cm or 2.4 in
Internal Dimensions:
Length: 32 cm or ~12.6 in
Width: 23 cm or ~9 in
Depth: 5 cm or ~2 in
Weight: 1.3 kgs (2.9 lbs)