Description
Sakura Pentouch Markers
Make bold marks in shiny metallic and bright colors on crafts with the PenTouch opaque paint marker. Add a special touch to your projects and gifts by applying a festive touch to holiday ornaments, cards or invitations or recording a personal note or day of remembrance on a bottle of wine. Writes on a wide variety of surfaces including cardstock, plastic, wood, glass, porcelain, paper and metal in opaque and metallic colors.
Shake with the cap on before writing to get the paint flowing and mix the color. Before use, depress the tip in an upright position to release any internal pressure. The paint flows from the chamber directly to the tip of the marker. Pentouch markers are also available in fluorescent colors here.
Available tips:
Extra Fine 0.7 mm
Fine 1.0 mm
Medium 2.0 mm
Colors (EF, F and Med):
Black
White
Gold
Silver
Copper
Colors (Fine only):
Blue
Green
Purple
Red
Yellow
Pentouch Details:
Archival ink
Waterproof
Fade Resistant
Chemically stable
Xylene-free
Low Odor
Durable tips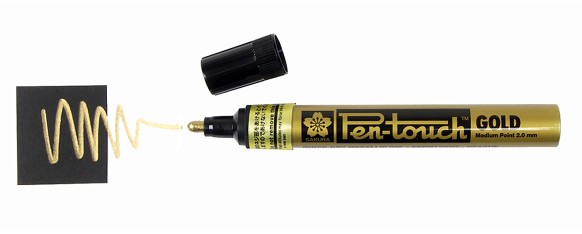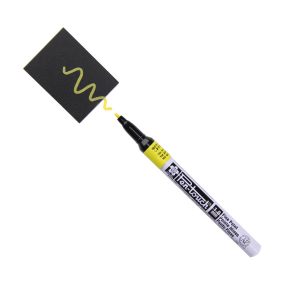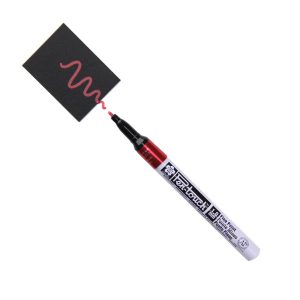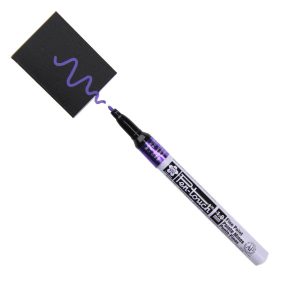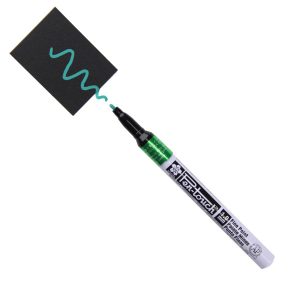 Create on most surfaces including glass, porcelain, wood, plastic, paper and metal with this opaque paint marker. The low odor ink is waterproof and fade resistant. Just a quick shake and the ink flows directly to the tip and you are ready to go!