Description
Copic Airbrush ABS 2 Starter Air Can Set
Transform your favorite Copic markers into an airbrush system with the ABS 2 Air Can Set, which includes the Air Grip and D-60 Air Can. Simply insert the standard broad or medium broad end of the marker into the Air Grip. This easy-to-use set is ideal for artists on the go, or for those who are trying airbrush for the first time to see how they like it.
Your favorite COPIC and COPIC Sketch marker can easily become an airbrush with this system. This bespoke Copic system that allows you to easily apply airbrush effects such as gradients and halftones into layouts and illustrations. Changing colors is as easy as switching markers.
The Copic ABS 2 Air Can Set is a simple, compact set that includes the Air Grip and D-60 Air Can. The D-60 Air Can provides up to 8 minutes of continuous use. The Air Grip can be used with the special air can, or hooked up to an air compressor. This set features a compact, space-saving design.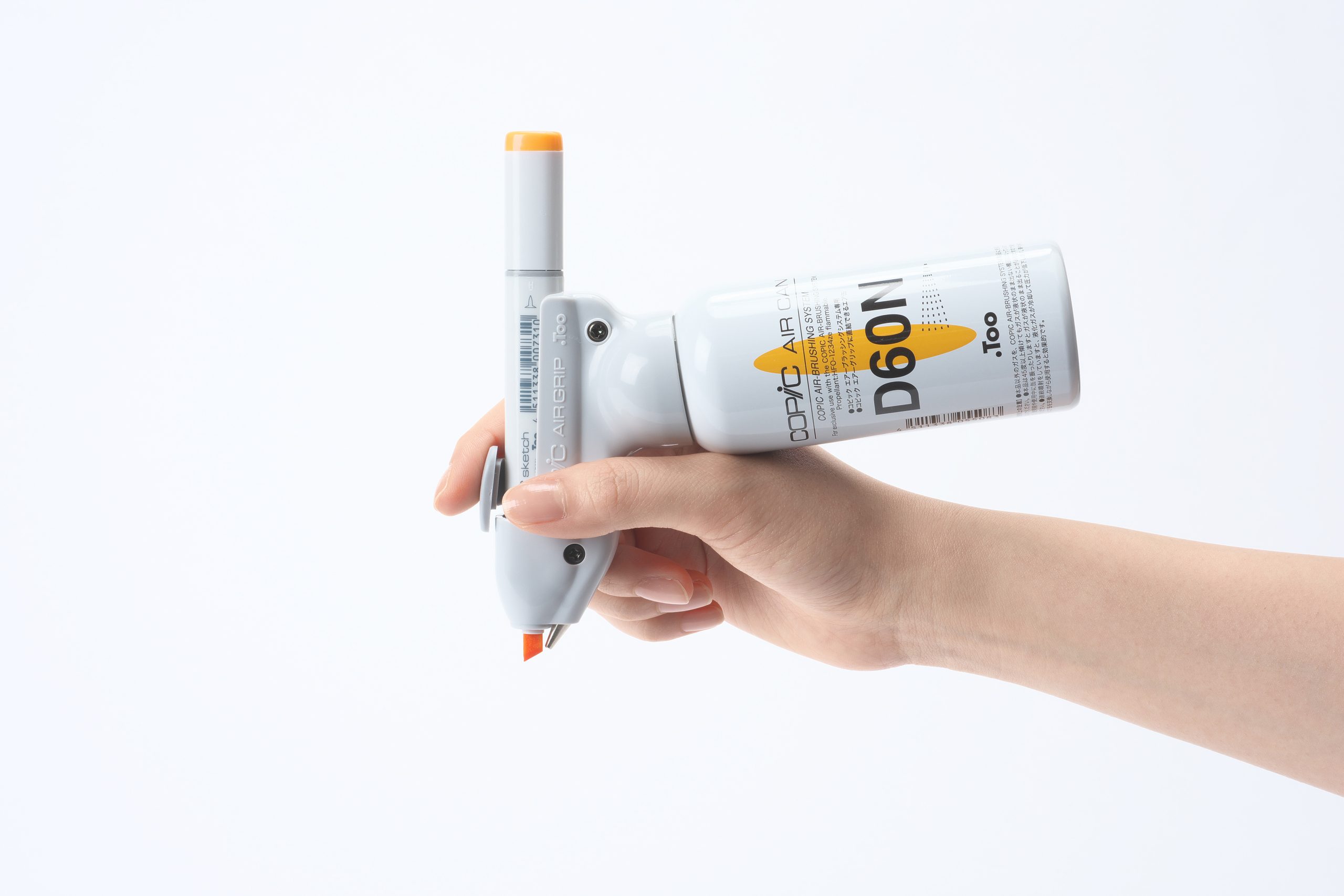 How can I minimize mess when using the ABS?
First, when using ABS, do not spray it vertically on the paper, but tilt it slightly and then start spraying the paper. Some colors have coarse particles, so be sure to spray test before applying it to your artwork.
Also, please check the following before using the product:
The remaining amount of ink in the installed Copic marker. If you find the color of ink is lighter than that on the cap, please refill the marker with Copic Ink.
The condition of the broad (angled) nib.  Check how to attach the marker and if the nib angle is correct. – Check if the nib in the marker is suitable for ABS (it should be the broad nib from Copic Classic or Copic Sketch). If the nib is dry and the ink has hardened, or if the nib has deformed, replace the nib.
Check if there is still air in the can. If there is no air, replace the can. Also, it is possible that the air can has cooled down due to continuous use and therefore pressure could have dropped. Replace the air can or wait for a while so that the pressure is restored.