Description
Incredible Sketches With Markers Workshop WITH JOHN VALENTE
SATURDAY, JUNE 24
10:00 AM – 4:00 PM
$80 + Supply List
Class Limit: 10 Students
Beginners welcome!
Discover Markers!
In this class, everything you thought you knew about markers will be challenged. Used primarily as a tool for professional designers and illustrators, markers also have an ability to depict the world with the same degree of sensitivity and depth as any other medium yet quicker, and with no extra mediums, paintbrushes or water. John will show you just how markers can capture light, form, and subjects with amazing presence.
John will guide you through techniques that involve working from photos and how to simplify them. Then you will explore both value studies and how to render with different types of strokes to achieve a full range of values and colour. All the various types of markers from water-based to alcohol will be covered and how to use each of them in different situations from urban sketching to advanced studies.
About the Instructor:
Born in Edmonton as an Italian-Canadian, John has travelled throughout some of the finest Museums and Print Rooms in Europe studying Renaissance and Baroque art for his art history blog, Beside The Easel. With over 30 years' experience as a self-taught artist, John is highly passionate about continual learning and observation. He combines Old Master methods with a modern-day eye in several media working in portraiture, figure, urban landscape and still life.
To see more of John's work, check out his Instagram:
Instagram: @john_valente_art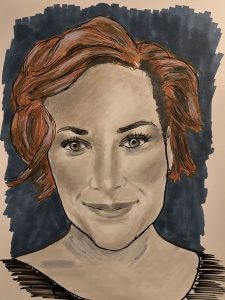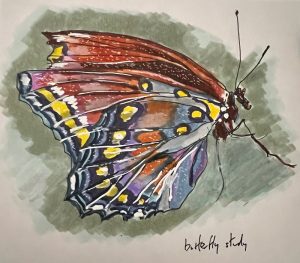 Student Supplies:
Pad of Strathmore Marker 400 paper (or Bristol Smooth as substitute) – 9 x 12" is a good size
Tombow Dual Brush Pen markers (any three colours and a grey)
Faber Castell Pitt Pens – Brush Tip (any two colours)
Copic Sketch Markers (any two colours plus blender)
Tombow Mono Zero eraser for fine details (round preferred)
Pigma Micron Pen size 03 or 05 (any colour)
Suitable art clothes, notebook, lunch, drink, and your own PPE (mask, hand sanitizer)
You will receive a 20% discount on all art supplies from your registration until the end of the class!
Artelier is located at 10045 81 Avenue NW (back alley entrance). The workshop space is one block south of The Paint Spot.
Incredible Sketches With Markers Workshop, Edmonton, Alberta